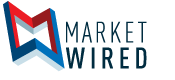 Schedule 13D Filing -- David A. Collins for DAC Technologies Group International, Inc.
/EINPresswire.com/ -- LITTLE ROCK, AR -- (Marketwired) -- 05/23/16 -- DAC Technologies (OTCBB: DAAT) announces that David A. Collins has filed a Schedule 13D with the Securities and Exchange Commission. To view this filing, click on the link below.
http://www.sec.gov/Archives/edgar/data/1102750/000114420416103922/v440586_sc13d.htm
About DAC:
DAC Technologies Group International, Inc. is an outsource manufacturer of reasonably priced gun cleaning kits, gun/trigger locks and other gun maintenance products.
The Private Securities Reform Act of 1995 provides a "safe harbor" for forward-looking statements. Certain information included in this press release (as well as information included in written statements to be made) contains statements that are forward looking, such as those relating to consummation of the transaction, anticipated future revenue of the Company's and success of current public offerings. Such forward looking information involves important risks and uncertainties that could significantly affect anticipated results in the future and, accordingly, such results may differ materially from those expressed in any forward looking statements.
For Shareholder Information please call
1-800-920-0098
or email Email Contact