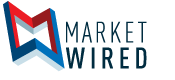 TestEquity to Showcase Test and Measurement Innovations at IMS 2016
/EINPresswire.com/ -- MOORPARK, CA--(Marketwired - May 23, 2016) - TestEquity, a value-added provider of premium test and measurement equipment, will showcase the latest solutions for the RF and microwave industry at the 2016 International Microwave Symposium (IMS), May 22-27 at San Francisco's Moscone Center.
"As RF applications continue their rapid growth, this show represents the ideal opportunity for everyone from R&D and manufacturing engineers to engineering management and purchasing agents to see the latest equipment/technologies that ensure the quality and performance of wide-ranging RF and electronic products," said John Glass, Chief Marketing Officer, TestEquity.
At booth 121, representatives will be on hand to discuss a broad offering of solutions that help engineers test products from DC to microwave frequencies. Oscilloscopes, thermal imagers, vector network analyzers (VNAs), spectrum analyzers, signal generators, power meters and power sensors from Keysight, Tektronix, Keithley, Rohde & Schwartz and other top manufacturers will be highlighted.
As a full-line stocking distributor of test equipment, TestEquity collaborates closely with customers to recommend the best products -- for purchase or rent -- to meet individual needs. TestEquity is known for its industry-leading warranty program and quick delivery times. TestEquity also designs and manufacturers its own line of high-quality environmental test chambers to guarantee performance over varying temperature and humidity ranges.
More information on TestEquity is available at http://www.testequity.com. Details about the 2016 IMS Show can be found at http://www.ims2016.org/.
About TestEquity LLC
TestEquity is a value-added distributor of test and measurement equipment and tools and supplies for laboratories and electronics manufacturing. In business since 1971, the company is an authorized stocking distributor for Keysight Technologies, Tektronix, Keithley, Rohde & Schwarz, Viavi, Fluke, B&K Precision, Hioki, Amprobe, Sorensen, Extech, FLIR, Magna-Power Electronics, Instek, and others. In addition to offering new equipment for sale, rental, or lease from these and other manufacturers, TestEquity provides selected pre-owned equipment that is fully restored, tested and calibrated, and backed with an industry-leading one-year warranty. TestEquity's selection of tools and supplies for electronics manufacturing, testing, and repair includes products from Weller, Kester, Indium, Desco, Hakko, OKi, 3M, Metcal, Tech-Spray, Brady, ASG, Excelta, Metro, Tech Wear, Loctite, Scienscope, and hundreds of other top brands. TestEquity designs and manufactures environmental chambers offering the best performance and warranty in its class. With resources that include a highly trained team of product specialists and a calibration laboratory, TestEquity maintains its headquarters and manufacturing facilities in Moorpark, California, with sales offices throughout the United States, Canada, and Mexico.
Agency Contact:
Melanie Crandall
McFarland MediaWorks
+1 310 739 0955
Melanie@mcfarlandmediaworks.com 

TestEquity Contact: 
John Glass
Chief Marketing Officer
+1 805 498 9933, ext. 160 
John.Glass@testequity.com