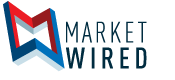 Avoya Travel Unveils Major Announcements at Innovation-Driven 2016 Annual Conference
Leading Travel Network Shares Latest Ground-Breaking Developments in Technology, Marketing and Sales Initiatives
/EINPresswire.com/ -- FT. LAUDERDALE, FL--(Marketwired - May 23, 2016) -  Avoya Travel®, one of the world's leading travel companies, held its Annual Conference on May 2-6, 2016 at Club Med Sandpiper Bay in Port St. Lucie, Florida. The action-packed event attracted Independent Agencies in the Avoya Travel Network, suppliers, industry leaders and for the first time ever, media attendees, from all over the country. Avoya executives took to the stage with major announcements as the company continues to rapidly enhance, evolve and expand its services and network of key partners, premier suppliers and high-earning Independent Agencies.
Over 450 attendees experienced one of the most robust and news-driven conferences in Avoya's history, getting the very first glimpse into the company's latest revolutionary developments in technology, marketing, professional education and leadership. This year's conference celebrated 2015 as the highest earning year to date for Avoya and Independent Agencies in the Avoya Network -- with repeat customers up by 19% already in Q1 2016, as well as debuting more ground-breaking programs and enhancements to further increase the success of the Avoya Network and provide the best vacation planning experience for its customers.
"The 2016 Avoya Travel Conference was a major success thanks to our Avoya team, suppliers, industry partners, media friends and of course, the vast Avoya Network of dedicated and successful Independent Agencies," says Jeff Anderson, Executive Vice President of Avoya Travel. "Our goal this year was not only to connect, educate and inspire attendees, but to show our steadfast commitment to ensuring the success of Independent Agencies in the Avoya Travel Network and their businesses, which will always remain our utmost priority in everything we do under our over-arching philosophy of Integrity and Professionalism. We are extremely pleased with the positive reaction to the conference news announcements and the eagerness of the Independent Agencies in the Avoya Network to grow, learn and prosper with us in our Shared Success™ model."
As a prominent industry innovator, Avoya disclosed important announcements that keep the company ahead of its competition. Major news included:
Partnership with the Priceline Partner Network
Avoya announced that it has added the Priceline Partner Network, a business unit of priceline.com, to its already impressive roster of suppliers. Independent Agencies in the Avoya Network will be able to offer their customers air, car and hotel options as part of their services. Independent Agencies will have access to Priceline Partner Network's vast database to offer the most enjoyable and stress-free vacation planning experience. These Avoya branded bookings will be fully integrated and powered by Avoya's award-winning and patented agency operating system, Agent Power™.
Avoya's Agency Marketing Platform (AMP)
Avoya unveiled a new marketing platform, AMP that will significantly amplify the marketing reach of Independent Agencies in the Avoya Network. Currently in its beta version, AMP will provide advanced marketing capability to Independent Agencies including personalized email, social media, and collateral features. The platform will assist Independent Agencies in driving incremental bookings and revenue with customers they already have. The new platform is slated to roll out in Q3 of this year and will initially be offered at no cost to members in the Avoya Network.
Avoya's Consumer Brand Platform Beyond The Web™
Avoya continues to aggressively invest in their consumer-facing brand platform Beyond the Web™ as part of its ongoing effort to introduce consumers to a better way of planning and booking vacations. This includes finding innovative ways of reaching and engaging with consumers through the very latest marketing technologies and advancements. The next chapter for Beyond the Web will expand Avoya's presence even further through a variety of exciting new strategic initiatives including one-to-one marketing, digital advertising, original content, social media, and industry co-operative partnerships.
Agent Power™ 6
Avoya's Agent Power technology is the travel industry's most comprehensive and cutting-edge operating system with booking engines, agency support resources, calendar, professional development programs and more. This year, Avoya is unveiling Agent Power 6 (AP6) which will include new enhancements to the already robust system, offering a sleeker and more responsive design for easy-to-navigate functionality and a faster user experience across all mobile platforms. Agent Power has been instrumental in the unparalleled success of Independent Agencies in the Avoya Network.
The five-day Avoya Travel conference also included a partnership with Florida-based Hunger Fight in the spirit of giving back to the community. The organization donated 75,000 meals (with almost 50,000 packed by conference attendees) to help children and families in need.
Avoya team members, Independent Agencies, suppliers, industry leaders and key press closed with the Chairman's Cocktail Party & Dinner in honor of Avoya's co-founders, Pat & Pal Anderson, to celebrate the Avoya Travel legacy and its exciting future.
About Avoya Travel
Avoya Travel has a long-standing reputation for being one of the world's largest and most innovative travel companies. As an American Express Travel Representative for more than 25 years, Avoya is deeply committed to Integrity and Professionalism™, service, and value in every aspect of planning cruises and vacations. Through an elite network of independently owned and operated travel agencies, Avoya provides exclusive discounts, amenities, and first-class customer service to travelers worldwide. For this, Avoya has received numerous accolades, including being repeatedly named Travel Partner of the Year, by Norwegian Cruise Line, Royal Caribbean, Celebrity Cruises, Carnival Cruises, American Express, Oceania Cruises, and more.
Travel agency owners, travel professionals, and others interested in owning and operating their own travel business should contact Avoya Travel at 800-521-2597 or visit www.JoinAvoya.com. Travelers interested in booking their next vacation with Avoya Travel, should call 800-753-1463 or visit www.AvoyaTravel.com.
Media Contact:

Angela Velarde
Avoya Travel
(760) 305-5060 x23272
Email contact


Prin Bacalan
Finn Partners
(212) 715-1556
Email contact