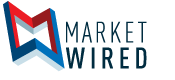 Auxilio, Inc. Announces Appointments to Its Board of Directors
Adds Significant Healthcare IT, Finance, Governance and Microcap Experience to Board
/EINPresswire.com/ -- MISSION VIEJO, CA -- (Marketwired) -- 05/23/16 -- Auxilio, Inc. (OTCQB: AUXO), a leading provider of Managed Print Services (MPS) and IT Security for the healthcare industry, today announces the addition of Drex DeFord and Mark Roberson to its Board of Directors, and the election of J.D. Abouchar as Chairman of the Board.
J.D. Abouchar joined Auxillio's Board of Directors in March and was further elected to the role of Chairman of the Board. "On behalf of the Board we would like to publicly welcome J.D. to the team. We are thrilled to have someone with J.D.'s background join our Board of Directors. He brings a very important and valuable expertise of working with high-growth companies in the healthcare space, institutional investing and corporate governance," says Joseph F. Flynn, CEO and President.
"I am excited to join the board of Auxilio in the role of Chairman, as it enters the next phase of its growth. The opportunities for the Company to expand its penetration in the healthcare industry keep growing as customers adopt Electronic Medical Records. The Company has a history of dynamic profitable growth and is well positioned to leverage its position as a trusted IT services provider into larger new customers and higher margin offerings," says J. D. Abouchar.
The Company also appointed Drex DeFord and Mark Roberson to the Board of Directors. Mark will serve as Chairman of the Audit Committee. "Each of these gentlemen bring unique expertise and talent to the table, complementing our vision as we strategically move Auxilio into its next stage of growth as a leader in healthcare digital information through our Managed Print Services and Cybersecurity Services," says Flynn.
J.D. Abouchar, is a founding partner in Two Lakes Capital, an institutional investment firm focused on investments in the technology and healthcare industries. Prior to forming Two Lakes Capital, from 2006 to 2014, he was an independent consultant to GRT Capital Partners, LLC, and the portfolio manager of the GRT Technology L.P. hedge fund and the GRT Tech Market Neutral fund; Senior Analyst at Pacific Edge Investment Management, a hedge fund specializing in various electronics and technology industries based in Palo Alto, California. From 2007 to 2009, Mr. Abouchar was an independent director and chairman of the audit committee of InFocus Corporation, (INFS) formerly a NASDAQ listed company.
J.D. earned a Bachelor of Science degree in Economics from Wharton School, University of Pennsylvania.
Drex DeFord, is an independent consultant with a long career as a healthcare executive, including his experience as Co-Founder and CEO of Next Wave Connect; EVP and CIO at Steward Healthcare in Boston; SVP and CIO at Seattle Children's Health System and Research Institute; and Corporate VP and CIO at Scripps Health in San Diego. Prior to that, he spent 20 years in the US Air Force, where he served as regional CIO, a medical center CIO, and Chief Technology Officer for the USAF Health System's World-Wide Operations. Drex has earned a Master of Science, Health Informatics from University of Alabama-Birmingham and a Master of Public Administration from University of Oklahoma. In addition, he is a Fellow in HIMSS, CHIME and ACHE.
Mark Roberson, is a finance and operations leader who brings deep experience with microcap and public company finance and governance. Mark currently serves as the Chief Operating Officer of Chanticleer Holdings, Inc., a NASDAQ-listed restaurant operating company. He previously served as the Chief Executive Officer and Chief Financial Officer of PokerTek, Inc., a NASDAQ-listed gaming technology company. He has over 20 years of financial and operational management experience, including Curtiss-Wright, Inc. a NYSE-listed aerospace and defense contractor, Krispy Kreme Doughnut Corporation, a NYSE-listed fast-casual restaurant franchisor and operator, and LifeStyle Furnishings International, a $2 billion private equity backed furniture manufacturer.
Mark is a CPA who started his career with Ernst & Young and PricewaterhouseCoopers where he managed the firm's regional health care practice. He earned an MBA from Wake Forest University, a BS in Accounting from UNC-Greensboro and a BS in Economics from Southern Methodist University.
About Auxilio, Inc.
Since 2004, Auxilio has led the Managed Print Services industry by offering an innovative and customer driven approach for healthcare organizations. Auxilio takes full responsibility for healthcare customers' on-site print environment through situation assessment, process analysis, strategy development and program implementation. Hospitals and health systems benefit from streamlined and aligned processes and infrastructure that result in print management programs that reduce cost, increase employee productivity, and meet and exceed patient care standards.
Auxilio serves a national portfolio of nearly 220 hospital campuses and manages over 1.5 billion documents annually from over 90,000 devices, supporting over 280,000 caregivers. Auxilio's Managed Print Services' business model is vendor neutral, provides a dedicated resident team and is exclusive to the healthcare industry.
Through its Cybersecurity Professional Services Group, Redspin (a subsidiary of Auxilio) provides an end-to-end security offering that specifically addresses hospital security challenges or when a breach has occurred. Redspin's fully comprehensive portfolio of services and technology includes penetration testing, HIPAA security risk assessments, security program strategy, and a SaaS technology solution, Redspin™ Risk Manager to more than 140 hospitals. This complete service offering of Redspin is unique to the marketplace and helps ensure enterprise-wide security and improved patient experiences through its ability to mitigate risk and improve efficiency across the hospital or health system.
For more information about Auxilio, visit http://www.auxilioinc.com.
Forward Looking Statements
This release contains certain forward-looking statements relating to the business of Auxilio, Inc. that can be identified by the use of forward-looking terminology such as "believes," "expects," "anticipates," "may" or similar expressions. Such forward-looking statements involve known and unknown risks and uncertainties, including uncertainties relating to product/services development, long and uncertain sales cycles, the ability to obtain or maintain patent or other proprietary intellectual property protection, market acceptance, future capital requirements, competition from other providers, the ability of our vendors to continue supplying the company with equipment, parts, supplies and services at comparable terms and prices, expectations relating to momentum of the business, expectations of increased demand for Auxilio's services, growth of Auxilio's vertical framework, anticipated results from cross-selling efforts, growing demand for Auxilio's MPS programs, and other factors that may cause actual results to be materially different from those described herein as anticipated, believed, estimated or expected. Certain of these risks and uncertainties are or will be described in greater detail in our Form 10-K and Form 10-Q filings with the Securities and Exchange Commission, which are available at http://www.sec.gov. Auxilio, Inc. is under no obligation (and expressly disclaims any such obligation) to update or alter its forward-looking statements whether as a result of new information, future events or otherwise.
Contact:
Investor Relations:
MZ North America
Mike Cole
949-259-4988
Vice President
mike.cole@mzgroup.us
www.mzgroup.us

or

Media Relations:
Auxilio Inc.
Carrie Mulcahy
949-310-2548
Director of Corporate Marketing
carrie.mulcahy@auxilioinc.com
www.auxilioinc.com