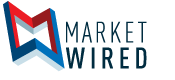 Xangati to Demo Cloud Workspace Analytics Solutions at Citrix Synergy
Predictive Analytics Optimize Citrix Virtual App and Desktop Performance
/EINPresswire.com/ -- SAN JOSE, CA --(Marketwired - May 23, 2016) - Xangati -- the only live, cross-silo performance intelligence and IT efficiency solution engineered for hybrid-cloud infrastructures -- will conduct live demos of its Cloud Workspace performance analytics solutions as an exhibitor at the Citrix Synergy conference being held May 24-26 in Las Vegas. Xangati (booth #710E) will showcase its predictive analytics and performance control platform, which is trusted by large enterprises, public sector organizations and cloud service providers worldwide to attain service level objectives for Citrix virtualization infrastructure and VDI environments.
Xangati performance analytics tie together visibility from the infrastructure, including XenServer and NetScaler, all the way to the end-user, including quality of experience metrics for XenApp and XenDesktop clients, that analyze connect, login and reconnect transactional response rates for many thousands of users. The Xangati ESP platform, a virtual appliance built on a common in-memory architecture that visualizes performance data with unprecedented speed and scale across multiple software-dashboard modules, crunches hundreds of thousands of interactions live, second-by-second, without the use of agents or probes, to enable predictive analytics based on dynamic threshold algorithms and machine-learned heuristics that determine acceptable service levels.
Xangati performance analytics technical experts will demo these key Citrix-oriented features to the Xangati ESP for Cloud Workspace platform:
The Xangati ESP Extension for NVIDIA pGPU empowers cloud workspace system administrators to gain deep visibility into the performance of XenServer's hypervisor physical GPU utilization. Sysadmins can now optimize their pGPU resources by visualizing per-VM and percentage utilization metrics of pGPU, memory and frame buffers, and ensure optimal performance for VDI graphics acceleration.
The newly enhanced VTT (Visual Trouble Ticket) interrogates end-user performance related to a Citrix XenApp virtual app and the nature of the problem (for example, logging in, failure to launch and latency). The VTT then initiates a second-by-second recording for the next 15 minutes in which users can capture details about the troublesome activity and allow Xangati ESP to log all tracked activities happening at the infrastructure's cellular level.
Xangati ESP Storage Module: Designed for storage infrastructure and virtual storage objects -- including physical devices by EMC, NetApp and Nutanix -- Xangati collects metrics on the IOPS, throughput and latency of each datastore as well as the number of hypervisors and guest VMs using each. Xangati monitors the choke-points for storage systems, typically the network interfaces through which storage talks to the controllers that perform read/write transactions, the disks' ability to deliver I/O, and/or the flash memory's ability to cache and deliver I/O.
"With Xangati ESP for Cloud Workspace and its enhanced VTT capabilities, cloud administrators can solve VDI end-user performance issues in seconds rather than the hours or days involved with traditional monitoring and remediation," said Atchison Frazer, CMO, Xangati. "The agentless Xangati virtual appliance self-installs in minutes, requires no agents, and delivers granular, real-time data from the data center's core to the last mile of end-user access."
Xangati Cloud Workspace Resources
Xangati ESP for VDI Module: Xangati ESP VDI Module empowers IT departments to deliver the highest level of service assurance to the end-users of Citrix. XenDesktop or VMware Horizon with View environments, while running the virtualized infrastructure at peak efficiency.
Xangati ESP for Virtual Apps Module: Xangati VirtualApp Module empowers IT departments to deliver the highest level of service assurance to end-users of Citrix XenApp environments, while running the infrastructure at peak efficiency. 
Xangati ESP Extension for NVIDIA pGPU enables deep visibility into the utilization of pGPU resources in XenServer deployments. It automatically discovers and maps pGPUs, and associated vGPUs using VMs, while tracking and alerting upon pGPU real-time usage of CPU, IO and memory.
Product Features and Functionality
For more information about the Xangati ESP software modules and extensions, visit http://xangati.com/product-portfolio
About Xangati
Xangati is a Silicon Valley service assurance analytics and performance control platform that optimizes virtual app workloads and cost efficiencies, with minimal administrator intervention or agents, benefitting from an in-memory platform architected for automation based on machine-learned heuristics. Xangati empowers next-generation data center sysadmins to tie cloud performance management to business outcomes such as enterprise KPIs, end-user quality of experience, IT agility and productivity, infrastructure ROI and risk mitigation.
The Xangati ESP platform provides highly granular metrics and end-to-end visibility for virtualized data centers and hybrid-cloud environments. Organizations such as Comcast, British Gas, Colliers, Harvard and the U.S. Army trust Xangati to resolve service quality issues more quickly by diagnosing root causes of contention storms and assure overall infrastructure health.
Media Contact:
Peter Brooks for Xangati
+1 (415) 425-4225