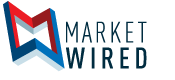 Adventist Health Joins Over 350 Hospitals in Selecting VitalWare
/EINPresswire.com/ -- YAKIMA, WA--(Marketwired - May 23, 2016) - VitalWare™ , a leading provider of revenue cycle SaaS solutions to healthcare organizations, announced today its new partnership with Adventist Health (California). VitalWare will support the system's ongoing growth among its 19 hospitals and more than 260 clinics through pricing intelligence, coding compliance and chargemaster analytics.
 "Over the past decade, newer and more advanced HIS systems, such as Epic, Cerner, and McKesson have made maintaining compliance in third-party CDM Maintenance tools, resource intensive and sometimes frustrating," said VitalWare's President and CEO, Kerry Martin. "Our cloud-based technologies work with today's HIS systems and are the only solutions built on ICD-10."
Adventist Health joins over 350 other hospitals to make the move to VitalWare's VitalCDM and VitalCoder, determining the need for an automated workflow and ready access to peer pricing and other custom, regulatory information.
"We are excited to partner with VitalWare for our chargemaster tool. Our enterprise CDM Coordinators are impressed with the product and have sent feedback that VitalCDM and VitalCoder are easier to use than our previous chargemaster toolset." -- Sean Wylder, IT Director, Business Applications
About Adventist Health
Adventist Health is a faith-based, nonprofit integrated health system serving 75+ communities in California, Hawaii, Oregon and Washington. Founded on Seventh-day Adventist heritage and values, Adventist Health provides compassionate community care.
About VitalWare
At VitalWare we make the business of healthcare easier through intuitive cloud-based technologies and advanced knowledge sharing. Our team shapes businesses in the marketplace by delivering best-in-class products and service for a powerful user experience. We identify and simplify challenges in an ever changing and regulated industry, making your job easier.
For more information contact:
Naomi Garnice
Director of Marketing
VitalWare
(855) 464-2310
Email contact