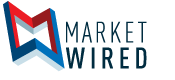 CORRECTION FROM SOURCE/Media Advisory: Member of Parliament Yvonne Jones to Announce Funding for Illusuak Cultural Centre
/EINPresswire.com/ -- NAIN, NEWFOUNDLAND AND LABRADOR -- (Marketwired) -- 05/23/16 -- This document corrects and replaces the release sent on May 20, 2016 at 3:52 pm ET.
Yvonne Jones, Member of Parliament (Labrador) and Parliamentary Secretary to the Minister of Indigenous and Northern Affairs, will announce funding for the Illusuak Cultural Centre on Tuesday.
Ms. Jones will be joined by Nunatsiavut President Johannes Lampe and other Nunatsiavut Government officials.
Please note that all details are subject to change. All times are local.
The details are as follows:


DATE:
Tuesday, May 24, 2016

TIME:
11:00 a.m.

PLACE:
Jens Haven Memorial School
2 School Street
Nain, Newfoundland and Labrador


Stay Connected
Follow us on Twitter, YouTube, Facebook, Instagram and Flickr.
Contacts:
Pierre-Olivier Herbert
Press Secretary
Office of the Minister of Canadian Heritage
819-997-7788

Media Relations
Canadian Heritage
819-994-9101
1-866-569-6155
PCH.media-media.PCH@Canada.ca