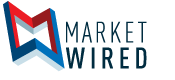 Jibo, Inc. Launches the Jibo SDK, Enabling Developers to Build Skills for the World's First Social Robot for the Home and Developer Platform With Personality
Developers Can Bring Flat Content to Life and Extend Jibo's Capabilities With Fun and Useful Skills
/EINPresswire.com/ -- BOSTON, MA -- (Marketwired) -- 05/23/16 -- Jibo Inc., creator of the first social robot for the home, today released the beta version of the Jibo Software Developer Kit (SDK), making it possible for developers to build a wide range of Jibo Skills, or robot applications.
"Jibo is a platform that allows developers to build Jibo skills that leverage the power and creativity of social robotics," said Steve Chambers, CEO of Jibo, Inc. "Jibo hears, sees, relates and interacts. No other platform has this construct of personality and interactivity. Developers will play a huge role in expanding Jibo's capabilities."
Jibo is the first developer platform with personality who:
connects with people through his physical presence.
conveys emotion through dynamic body movements and screen graphics.
knows you and interacts on a personal level, recognizing you by face and voice.
individualizes interactions with people over time, drawing from his knowledge graph of unique profiles and preferences.
is a character property with his own personality.
Through the Jibo SDK -- available for download directly from the Atom Package Manager -- developers receive high-level access to Jibo's audio processing, speech technology, visual processing, persona, interaction and movement capabilities. Developers will build Jibo's skills using JavaScript -- one of the most pervasive development languages. The SDK consists of an easy-to-use animation editor, behavior editor, speech editor and simulator. It is built on Atom, an Integrated Developer Environment (IDE) that is based on Electron and produced by GitHub.
Developers can build skills for Jibo so he can play different roles in the home. These skills will be put through a certification process and once certified, will be accessible for consumers in the Jibo Skill Store, launching later this year.
"Jibo's use of Electron is a great example of building powerful development platforms on a foundation of open source web technologies," said Kevin Sawicki, Electron engineer at GitHub.
In addition to the SDK, Jibo, Inc. provides a library of comprehensive documentation, tutorials, guides and sample code via the Jibo developer portal. Jibo's developer forum offers a place for the Jibo developer community to connect with one another and share findings, and the Jibo developer blog, geared to making Jibo developers successful in building skills. Periodical blog posts will include release updates, educational content, tips and tricks on building for Jibo, sample code and news from the Jibo developer community.
"As a long-time web developer, I found the Jibo SDK very easy to jump into, as it uses technologies I'm already familiar with and packages them into an intuitive interface," said Michael Rodriguez, president & chief developer at The Web Pro Miami, Inc. "Animating Jibo's body and eye is incredibly simple with the animation editor, and building even complex behaviors for Jibo is easy, as the behavior editor makes it feel like a natural process. When testing my new skills for Jibo, the visual feedback the Jibo simulator provides makes the process quick and painless. "I'm impressed with Jibo's SDK -- it's clear that this is the result of an incredible amount of work from a team of talented people."
About Jibo, Inc.
Jibo, Inc., creator of the world's first Social Robot and Developers' Platform, is a design-driven company dedicated to creating unforgettable experiences through advanced social robotics innovations. The Company was founded by Cynthia Breazeal, a pioneer of social robotics and human robot interaction from the MIT Media Lab. Jibo is a capable and engaging Family Companion. He is able to get to know his family, learn from them and adapt to their preferences overtime. With the Jibo SDK, developers have the tools to create and build a wide range of Jibo Skills (robot applications), extending Jibo's personality and capabilities in the home. Jibo was brought here to provide fun, help and companionship to everyone in the home. Get to know Jibo today at www.jibo.com.
CONTACT:
Brittany Votto
Inner Circle Labs for Jibo, Inc.
Email Contact
415-684-9406