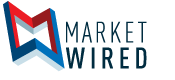 CareFirst Awards Nearly $3 Million to Regional Telemedicine Programs
Funds to Ease Geographic Disparities, Remove Barriers to Health Care Services
BALTIMORE, MA--(Marketwired - May 23, 2016) - CareFirst BlueCross BlueShield (CareFirst) plans to award nearly $3 million to 10 health care organizations in Maryland, Northern Virginia and Washington, D.C., working to expand access to health care to underserved communities through the use of telemedicine.
Last year, CareFirst issued a request for proposals from public health entities and nonprofit organizations aiming to use telemedicine programs to remove common barriers to health care services and address existing health outcome disparities. Submitted proposals were evaluated on a number of criteria, including community need, technical viability and sustainability.
Over the next three years, the following organizations will receive funds to develop or expand existing telemedicine initiatives:
Children's Hospital Foundation - $300,000 to improve access to in-home pediatric care for Medicaid and uninsured patients;
Cornerstone Montgomery - $415,000 to improve access to behavioral health services to underserved communities upon discharge from hospital care;
George Washington University Medical Faculty Practice - $410,000 to provide specialty care for underserved patients in Washington, D.C.'s Wards 7 and 8 through creation of a telemedicine clinic at Unity Health Care's Anacostia location;
The Medical Society of Northern Virginia Foundation - $250,000 to increase the number of volunteer specialists available to patients at Northern Virginia safety net health centers;
Queen Anne's County Department of Health - $400,000 to implement the county's Mobile Integrated Community Telemedicine Health Program;
Mosaic Community Services - $501,590 to increase access to behavioral health services and enhance care coordination for patients in Central Maryland;
Total Health Care - $245,046 to improve quality and reduce the cost of care through primary care telehealth solutions for patients living with diabetes and hypertension;
University of Maryland Baltimore Foundation - $100,000 to enhance telemedicine services at skilled nursing facilities in West Baltimore;
Virginia Hospital Center Foundation - $275,000 to develop an outpatient clinic that will assist patients in overcoming barriers to care through telemedicine initiatives; and,
Western Maryland Health System - $100,000 to serve patients with chronic conditions through remote monitoring and virtual video meetings.
"CareFirst's support for programs like these is a crucial component to bringing adequate health care services to those who need it most," said Maria Harris Tildon, CareFirst Senior Vice President of Public Policy and Community Affairs. "Whether improving upon behavioral health services, enhancing care coordination, or increasing the availability of specialty care, support for each of these initiatives will help provide invaluable and innovative care to some of our most underserved communities."
With this investment, CareFirst has given more than $4.2 million to health care organizations using telemedicine services to expand access to care in the region's underserved rural and urban communities. 
About CareFirst BlueCross BlueShield
In its 78th year of service, CareFirst, an independent licensee of the Blue Cross and Blue Shield Association, is a not-for-profit health care company which, through its affiliates and subsidiaries, offers a comprehensive portfolio of health insurance products and administrative services to 3.2 million individuals and groups in Maryland, the District of Columbia and Northern Virginia. In 2015, CareFirst invested nearly $40 million to improve overall health, and increase the accessibility, affordability, safety and quality of health care throughout its market areas. To learn more about CareFirst BlueCross BlueShield, visit our website at www.carefirst.com or follow us on Facebook, Twitter, YouTube, LinkedIn, Instagram or Google+.
/EINPresswire.com/ -- Contact:
Media Relations
1-800-914-NEWS (6397)
mediarelations@carefirst.com