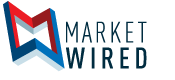 Auto Club: Memorial Day Travel Highest Since 2005
Los Angeles Is a Top Ten Destination for U.S. Travel This Holiday
/EINPresswire.com/ -- LOS ANGELES, CA--(Marketwired - May 23, 2016) -  The Automobile Club of Southern California projects the biggest Memorial Day Weekend travel holiday since 2005 among local residents. This year, 2.89 million Southern Californians and 4.67 million statewide are expected to take a long weekend getaway -- a 2.5 percent increase over the number of 2015 travelers.
It's the largest number of Memorial Day travelers since the all-time record of 3.2 million in the Southland and 5.18 million statewide, which was set in 2005.
Among Southern California travelers, 2.45 million are expected to travel by car -- a 2.7 percent increase from last year and a number representing about 85 percent of all travelers. Another 264,000 local residents are expected to go by plane, which is a 2.4 percent increase over the 2015 holiday. And about 176,000 local travelers will take a recreational vehicle, cruise, bus or train trip this weekend -- about the same number as last year.
Statewide, about 85 percent of travelers, or 3.96 million, are expected to go by car, a 2.7 percent increase over 2015. About 426,000 statewide are projected to fly, a 2.4 percent increase from last year, and 284,000 will go by other means, a 0.2 percent decrease from 2015.
The Auto Club defines a holiday trip as one at least 50 miles away from home, and the Memorial Day holiday travel period is defined as Thursday, May 27 to Monday, May 30.
"The centennial of the National Park Service, new theme park attractions, cheaper gas prices and rising personal income are some of the reasons motivating an increase in travel this holiday," said Filomena Andre, the Auto Club's vice president for travel. "Also, some domestic airfares for the weekend are less expensive than in 2015, fueling an increase in air travel."
Nationally, travel is expected to increase by 1.9 percent compared to last year's Memorial Day holiday, with 38 million travelers expected compared to 37.3 million in 2015. Car travel is expected to rise by 2.1 percent to nearly 34 million, while air travel is expected to rise 1.6 percent this year to 2.58 million, and "other" travel will drop 2.3 percent to 1.6 million.
Gas prices are expected to be more than $1.10 a gallon less at most local stations than a year ago at this time, when the ExxonMobil refinery explosion forced the Los Angeles-Long Beach average price over $4 a gallon.
Likely due to the national parks centennial, the top five Memorial Day destinations for Southern California travelers include two national parks, according to a survey of AAA Travel agents:
1) Grand Canyon National Park
2) San Diego
3) San Francisco
4) Las Vegas
5) Yosemite National Park
While Southern California travelers will be mainly heading out of the Los Angeles area on their holiday trips, the city is the No. 6 destination for this holiday weekend among travelers from across the U.S., according to AAA projections.
Memorial Day travel projections are based on research conducted for AAA by IHS Global Insight.
Those traveling by air this weekend should be advised that TSA lines at some airports have been particularly long in recent weeks. TSA officials are asking travelers to arrive at the airport at least two hours before their scheduled boarding time, not the departure time. For international flights, allow three hours before the flight boarding time.
The Auto Club offers the following tips for the 85 percent of travelers who will be heading out in vehicles this weekend:
Travel during off-peak times to avoid congestion.
Check your vehicle's fluid levels, belts, hoses and tires, and if traveling to the mountains or a snowy area, bring along snow tires or chains.
Pack plenty of fluids and activities for youngsters for long trips.
Plan your route ahead of time and bringing along a map in case you need to choose an alternate route. While GPS services and smartphone apps are helpful, they may not always be operational or accurate. Motorists can call the California Highway Information Number at (800) 427-7623 for interstate and state route lane closures and highway closures. The information is updated hourly.
Take care with children by properly using safety belts and car seats, and accompanying them into the restroom during travel breaks.
Choose a well-lit, populated area for rest stops when driving at night.
CONTACT:
Jeffrey Spring/Marie Montgomery
(714) 885-2333