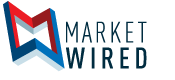 AiNET Brings Telecom Choice to Pennsylvania Avenue
AiNET's Growing 10,000 Fiber-Route Miles Throughout the Central Business District of Washington, DC Will Expand Into 1455 Pennsylvania Avenue; AiNET's Fiber Network Provides the Numerous Private Entities, Non-Profit, Government and Intelligence Agencies in the Heart of Washington With Access to a Secure, Low-Latency Fiber Optic Network and Reintroduces Competition in the Marketplace
/EINPresswire.com/ -- WASHINGTON, DC--(Marketwired - May 23, 2016) - AiNET® expanded its low latency fiber network into 1455 Pennsylvania Avenue, NW Washington, DC in response to demand for internet choice in the market. This expansion of AiNET's secure, low-latency network challenges the local monopoly from national carriers and introduces competitive offerings at a higher level of connectivity and speed. "These organizations are doing some of the most important work on the planet -- their network should not hold them back. Today they have access to the fastest, most secure network possible," says AiNET founder and CEO Deepak Jain. "We found needs weren't being met… and we decided to do something about it."
"These government agencies and offices, as well as the companies that support them, have critical data and connectivity needs to perform their work," explains Jain. "The lack of competition in the area was strangling them. By running our fiber optic network down Pennsylvania Avenue we are able to offer improved speed and security to these organizations -- increasing value at increasing speeds."
With AiNET's network in place, Pennsylvania Avenue players and nearby areas of downtown will have immediate access to the lowest latency fiber routes through the District. AiNET's fiber-route offers low latency, high reliability and fault-tolerance, with systems that proactively determine network health faster than traditional detection methods. This allows nearly instantaneous rerouting and eliminates packet-loss.
AiNET continuously adds capacity and infrastructure to its fiber network. This network connects hundreds of Government agencies, news bureaus, commercial and non-profit locations to AiNET's data centers and the rest of the world. To find out if you have access to our network, call 888-3AiNET3. For more information, visit http://www.ai.net/
About AiNET ®
AiNET is a leader in the design, construction, operations, and support of Internet data centers, optical fiber networks, and critical solutions. Among their data centers, AiNET owns and operates certified Tier 4 data centers, the highest level of data center reliability and maintainability.
AiNET is always expanding our data centers, and growing to connect buildings to our protected fiber communications networks for enhanced reliability and security. Customers that trust AiNET include the Department of Defense, the Department of Labor, the Securities and Exchange Commission, Level 3 Communications, Comcast, Cox and many others. AiNET has over 100 lit or "on-net" buildings.
Contact:
Brian Checco
AiNET
brian.checco@ai.net
(301) 281-5686