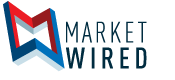 Florida-Based Fast-Growing Tech Repair Brand uBreakiFix Opens Sixth Tampa-Area Location
Technology Repair Brand Expands to West Brooksville and Provides Focus on Customer Service and Cost-Effective Device Repair
/EINPresswire.com/ -- ORLANDO, FL--(Marketwired - May 23, 2016) -  uBreakiFix will open in West Brooksville on May 23 at 7032 Coastal Way Blvd. The fast-growing technology repair company specializes in same-day repair service of small electronics, repairing cracked screens, water damage, software issues, camera issues and most other technical problems at its more than 195 stores across North America.
This is the sixth location in the greater Tampa area, joining locations in Brandon, Carrollwood, Valrico, Clearwater and Dunedin. The West Brooksville location is owned and operated by John Collado.
"We're expecting uBreakiFix West Brooksville to benefit the community in a number of ways," Collado said. "We intend to save our customers money and time by offering an alternative solution to an everyday problem that can often be a costly hassle. We're also excited to open up a new realm of career opportunities to our friends in Brooksville."
uBreakiFix was founded in 2009 by a savvy millennial duo, Justin Wetherill and David Reiff, who married their skillsets with Eddie Trujillo to offer a brick and mortar alternative tech-repair option that was quick, affordable and provided a quality customer experience. By filling a gap in the repair marketplace, the company has grown organically without debt, investors or consultants.
"Our commitment is to creating a great experience for our customers," said founder of uBreakiFix, Justin Wetherill. "With our expansion into Brooksville, our hope is that we become a trusted resource for technology repair in the community."
uBreakiFix is known for its timely service and hassle-free customer experience and offers repair services for all brands of smartphones, tablets, computers, and game consoles. What sets the brand apart from the competition is the ability to fix anything and everything with a power button. Each repair comes with a 90-day warranty. The brand has an average repair cost for electronics of $85, and the brand has repaired more than 1.5 million devices to date. uBreakiFix opened 24 stores during the first quarter of 2016, and it expects to have 275 stores across North America by the end of the year.
uBreakiFix W. Brooksville is located at 7032 Coastal Way Blvd. and can be reached at: 352.606.3381. For more information and to view a service menu, visit ubreakifix.com.
About uBreakiFix
Founded in 2009, uBreakiFix specializes in the repair of small electronics, ranging from smartphones, game consoles, tablets, computers and everything in between. Cracked screens, water damage, software issues, camera issues, and most any other problem can be repaired by visiting a uBreakiFix store across the U.S. and in Canada. For more information, visit ubreakifix.com.
Image Available: http://www.marketwire.com/library/MwGo/2016/5/20/11G099421/Images/IMG_4246-3af3e662a7d8928f9c3d300271afbb1b.jpg
Hannah Kersh
678-978-7787
Hannah@seesparkgo.com