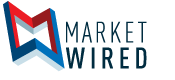 Agritek Holdings Inc. Announces Filing of 10K and 10 Q to Return to Fully Reporting Status and Compliant Reporting as Company Moves Toward Launch of Innovative Hemp and Agricultural Product Sales
/EINPresswire.com/ -- LOS ANGELES, CA--(Marketwired - May 23, 2016) - Agritek Holdings, Inc. (OTC PINK: AGTK) (http://www.Agritekholdings.com), a provider of Compassionate Care Technology and agricultural solutions for the recreational cannabis industry, today announced that the Company has filed its 10K last week for the fiscal year ended December 2015 and will be filing its 10 Q by market close today in order to return to fully compliant reporting status.
"The delay in completing our filing process was unforeseen, and mostly due to prior management not providing necessary documents and statements to complete our year end filings. It is my hope that our return to fully reporting SEC status will once again give our longterm shareholders and new investors the confidence in Agritek Holdings as we continue to execute on our business model and prove legitimacy within the agricultural sector to the investment community. Our model of working with licensed cultivators on the lease of land, green house and agricultural supply side with direct manufacturer relationships along with supplying innovative products for our industry will soon prove to be the most sound and most sustainable model in this sector," stated B. Michael Friedman, CEO for Agritek Holdings Inc. 
"I will be conducting a full length CEO audio interview this week which will provide an update to our shareholders and investors and explain the roll out of new product lines and additions to the Agritek board," further stated Friedman.
About Agritek Holdings, Inc.
Agritek Holdings, Inc. (www.Agritekholdings.com), a pioneer within the medicinal marijuana space, provides innovative patient and agricultural solutions and seeks to be the leader in Compassionate Care Technology for the medicinal and agricultural industry. Agritek Holdings provides real estate management and health and wellness product lines including through its wholly owned subsidiary Agritek Venture Holdings Inc. Agritek does not directly grow, harvest, or distribute or sell cannabis or any substances that violate or contravene United States law or the Controlled Substances Act, nor does it intend to do so in the future.
FORWARD-LOOKING DISCLAIMER:
This press release may contain certain forward-looking statements and information, as defined within the meaning of Section 27A of the Securities Act of 1933 and Section 21E of the Securities Exchange Act of 1934, and is subject to the Safe Harbor created by those sections. This material contains statements about expected future events and/or financial results that are forward-looking in nature and subject to risks and uncertainties. Such forward-looking statements by definition involve risks, uncertainties and other factors, which may cause the actual results, performance or achievements of Agritek Holdings, Inc. to be materially different from the statements made herein.
Contact: 

Agritek Holdings, Inc. 
www.Agritekholdings.com

310.205.2560
305.721.2727