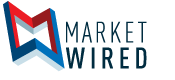 Achieve Business KPIs, Decrease Logistics Costs With ORTEC Routing and Dispatch EP3 Software
/EINPresswire.com/ -- ATLANTA, GA--(Marketwired - May 23, 2016) - ORTEC announced the worldwide release of an all-new Enhancement Package (EP3) to its flagship routing product ORTEC Routing and Dispatch. EP3 extends the 2014 ORTEC Routing and Dispatch release, recognized by Gartner as meeting all functionality requirements, with new optimizer capabilities for inner city and home delivery routing as well as fuels routing and dynamic sourcing. The release also brings a brand new resource assignment optimizer and a smarter and faster user experience.
"The high-performance optimization engines built into ORTEC Routing and Dispatch deliver the ultimate planning, scheduling, dispatch and real-time execution capabilities," stated ORTEC Chief Product Officer Wouter Luijten. "ORTEC's portfolio of optimization solutions for supply chain and workforce planning helps companies drive revenue and achieve strategic business objectives with metrics tied to KPIs."
"We're proud of our talented team and the hard work they put in to bring our flagship software solution suite to a new and even better level," stated ORTEC Chief Product Officer Wouter Luijten. "No one else offers a routing and dispatch solution this powerful. It is a testament to the excellent working relationships we have with our customers and the feedback we get from them for continuous improvement."
Gartner States Routing and Scheduling Market in Transition
According to the Gartner Market Guide for Vehicle Routing and Scheduling, "vehicle routing and scheduling is a mature market, going back over 25 years. The market is in transition, with new, more-robust, more-flexible and broader solutions emerging. While most midsize to large fleets have likely had solutions in place for over a decade, emerging VRS solutions have new capabilities that will enhance fleet operations, and this evolution is leading to a replacement market." (1)
According to Bart De Muynck, author of Gartner's Market Guide for Vehicle Routing and Scheduling, "The market's vendors are not only offering vehicle routing software, but also related services such as transportation modeling, load building and real-time visibility."
Gartner recommends reviewing vendors for functionality offered, industries covered and geographical presence when assessing VRS solutions. In the 2015 Market Guide for Vehicle Routing and Scheduling, ORTEC delivers in every category and every box measured by Gartner including functionality, platform, geographic presence and industry coverage.
Marketplace Demands Real-time Transparency and Flexibility
"We recognize that the industry is moving away from siloed thinking and embracing the opportunities of integrated routing, load building, and inventory management," stated Goos Kant, ORTEC Senior Director for Industry Solutions. "There is tremendous need for real-time transparency and flexibility, e.g., by sharing up-to-date delivery information towards both customers and management, to improve service and optimize the end-to-end supply chain."
Route optimization used to be a batch process only, with clearly defined cut-off times. This is changing rapidly into a more dynamic process, requiring high-performance continuous optimization engines. Advanced Planning and Optimization software is a key differentiator delivering the highest service levels at the lowest possible cost.
"Adding EP3 to ORTEC Routing and Dispatch enables our customers to apply state-of-the art scientific breakthroughs to their everyday operations, turning their supply chain from cost center into a competitive advantage," stated ORTEC Product Manager Daniel Dam.
Optimized resource allocation
The introduction of a powerful resource allocation optimizer allows companies in Transportation, Retail and Distribution to truly reach a network of financially attractive continuous moves. This is pivotal in aiming for operational excellence. Planners from different locations are able to share resources (drivers, trucks, trailers), synergize orders and align planning and execution. The new resource optimization algorithms are capable of handling large volumes: hundreds of trailers are matched with drivers and trucks, then quickly dispatched.
E-commerce and home delivery trending
Home delivery and e-commerce are booming and last mile delivery determines the winner. Accurate Estimated Time of Arrival (ETAs) are critical. In the new ORTEC release, ETAs are more accurate by scheduling to precise locations in a street, respecting signposted turn restrictions and bollards. ORTEC's new route optimizer delivers unparalleled optimization providing pivotal support for efficient transport and logistics.
Brand new dynamic sourcing algorithm
In order to leverage the business opportunities inherent to the fuels industry, ORTEC has introduced dynamic sourcing features enabling the user to choose the optimal terminal for loading based on product availability and price, while having flexible volumes. The result: a lower cost per volume.
Greater visibility, profit and service levels
Visibility is key in optimizing logistics processes. A highly responsive and intuitive system is required. The new release offers a highly responsive map view as well as smart interactive filtering of data, resulting in powerful decision support. Every new feature in ORTEC Routing and Dispatch EP3 helps companies optimize and execute transportation efficiently, as well as optimize profit and service levels.
About ORTEC Routing and Dispatch
ORTEC Routing and Dispatch is an advanced transport management application for dispatch and execution of vehicle routes. It can help you reduce your operational costs by strengthening collaboration between business units and within the supply chain. A proven, fit-for growth solution that will quickly deliver a return on your investment.
About ORTEC
ORTEC is a leading provider of advanced planning and optimization solutions and services. ORTEC's products and services result in optimized fleet routing and dispatch, vehicle and pallet loading, workforce scheduling, delivery forecasting, logistics network planning and warehouse control. ORTEC offers stand-alone, custom-made and SAP® certified and embedded solutions, supported by strategic partnerships. ORTEC has over 1,800 customers worldwide, 800 employees and offices in Europe, North America, South America and the Pacific Region. 
Gartner Disclaimer
Gartner does not endorse any vendor, product or service depicted in its research publications, and does not advise technology users to select only those vendors with the highest ratings or other designation. Gartner research publications consist of the opinions of Gartner's research organization and should not be construed as statements of fact. Gartner disclaims all warranties, expressed or implied, with respect to this research, including any warranties of merchantability or fitness for a particular purpose.
(1) Market Guide for Vehicle Routing and Scheduling, Bart De Muynck, February 25, 2015
Image Available: http://www.marketwire.com/library/MwGo/2016/5/20/11G099377/Images/Capture-d33dfe7bc923b81abd81ecf527a06a67.JPG
Contact:
Lucy Flinn
404-402-0992
lucy.flinn@ortec.com
www.ortec.com/us