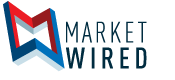 Tervita Corporation Announces Intention to Utilize 30 Day Grace Period Under the Indenture Governing Its 11.875% Senior Subordinated Notes Due 2018
/EINPresswire.com/ -- CALGARY, ALBERTA -- (Marketwired) -- 05/16/16 -- Tervita Corporation announced today it has elected to utilize the 30 day grace period (the "Grace Period") pursuant to the indenture governing its 11.875% senior subordinated notes due 2018 (the "Senior Subordinated Notes") and has not made the US$18.3 million interest payment due on May 16, 2016 in connection with the Senior Subordinated Notes (the "May Interest Payment").
The Company will utilize the Grace Period to engage in discussions with its lenders and noteholders on a potential recapitalization transaction. No agreement regarding a recapitalization transaction has been entered into at this time, and no assurances can be given that the Company's efforts will result in any such agreement. The Company remains and intends to remain current with its suppliers, trade partners and contractors.
The failure to make the May Interest Payment on the scheduled date does not constitute an Event of Default under the indenture that governs the Senior Subordinated Notes. The Company reserves the right to make the interest payment prior to the expiry of the Grace Period. The Company has sufficient liquidity to maintain going concern operations, which includes nearly C$400 million cash on hand and continued access to its $350 million revolving credit facility.
About Tervita
Tervita is a leading environmental solutions provider. Our integrated earth, water, waste and resource solutions deliver safe and efficient results through all phases of a project by minimizing impact, maximizing returns.™ Our dedicated employees are trusted sustainability partners to oil and gas, construction, mining, government and communities. Safety is our highest priority: it influences our actions and shapes our culture. For more information visit Tervita.com.
Contacts:
Tervita Corporation
Richard Brimble
Vice President, Finance & Treasurer
rbrimble@tervita.com
(403) 234-2097