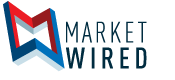 Maker Week Celebrates Maker Community & Maker Movement as San Francisco Bay Area Prepares for Maker Faire Bay Area 2016
San Mateo County Proclaims May 16 - 22 "Maker Week"
/EINPresswire.com/ -- SAN FRANCISCO, CA--(Marketwired - May 16, 2016) - Maker Faire Bay Area, the Greatest Show (and Tell) on Earth, announces "Maker Week" in the San Francisco Bay Area during May 16-22, 2016. Maker Week features forums, networking events, parties, meetups, and more, that honor the core values of the Maker Movement-ingenuity, creativity, open source culture, and a DIY spirit. Local Makers, Makers in town for Maker Faire Bay Area, and Maker Movement leaders are invited and encouraged to attend the variety of Maker Week events, culminating in Maker Faire Bay Area 2016 on Saturday, May 21, and Sunday, May 22.
Adding to the importance of this annual gathering, the County of San Mateo has declared May 16-22 "Maker Week." The cities of which the County is comprised showcase the very innovation, collaboration, and development that are key to the Maker Movement. "The Bay Area is a hub of the Maker Movement and having the County of San Mateo recognize the importance of the movement means so much," said Sherry Huss, co-founder of Maker Faire and vice president of Maker Media. "Maker Week is a fantastic opportunity for Makers of all skill levels and interests to network, share, and learn from each other as they prepare for the 11th anniversary of the convergence of Makers in San Mateo at Maker Faire Bay Area 2016."
From the Global Maker Faire Producer's Meetup to Maker Monday with MakeICT to Inventables' Maker Party and the San Mateo EDGE's Innovation Week events, Maker Week is the time for Makers to celebrate their achievements, the Maker culture, and continue learning and sharing. A full list of Maker Week events can be found at http://makerfaire.com/bay-area/maker-week/.
Arrow Electronics Joins Maker Faire Bay Area 2016 as Goldsmith Sponsor
Arrow has become a Goldsmith Sponsor of Maker Faire Bay Area 2016, showcasing its commitment to the Maker Movement and the Maker community at large. With millions of parts and online datasheets available on the new Arrow.com, as well as a variety of unique articles and videos, plus exclusive tools like the enVision Design Center and free Engineer Chat, Arrow supports the Maker community from ideation to prototype and all the way through to production.
Attendees can visit the Arrow.com booth at Maker Faire Bay Area to learn about how Arrow can help guide their electronics journey forward. Attendees will be able to try building a Bristle Bot, explore giant Lite-Brite installations, witness two professionally built LEGO robots in action, and much more.
Arduino Expands Maker Faire Bay Area Involvement as Goldsmith Sponsor
Since the start of Maker Faire, Arduino could be found in many places at the event but this year Arduino, as a Goldsmith Sponsor, will have its own booth featuring featuring collaborations with industry partners, open-source projects, and its latest hardware and software products.
"We are excited to take our presence at Maker Faire Bay Area 2016 to the next level with our Goldsmith Sponsorship," said Massimo Banzi, co-founder of Arduino. "Maker Faire Bay Area is the place to be for Arduino. It's where the Maker Movement started and blooms every year. We know attendees will be looking for Arduino at the Faire and we're pleased to be able to share with them directly our projects with our partners as well as new products and updates."
Attendees will be able to see Arduino Hardware, complete with new boards and the projects in which they are used; Arduino Software, including a new IDE for its Create and Cloud products; education efforts; and partners demos including ARM, Intel, and others. In addition, Faire goers can hear directly from Massimo Banzi and Arduino's founding members on Saturday, May 21, at 12:30 pm, and Sunday, May 22, at 12:00 pm, with updates about Arduino and how professional Makers are utilizing Arduino, respectively.
Tickets for Maker Faire Bay Area 2016 are on sale now and available at online only, advance pricing through Thursday, May 19, at http://mfba2016.eventbrite.com.
About Maker Faire
Maker Faire is the Greatest Show (and Tell) on Earth-a family-friendly showcase of invention, creativity, and resourcefulness, and celebration of the Maker Movement. It's a place where people of all ages and backgrounds gather together to show what they are making and share what they are learning.
Maker Faire has celebrated 150 Faires in 2015 alone and has engaged more than 1.2 million attendees globally in over 30 countries around the world. The 10th annual Maker Faire Bay Area welcomed some 1,200 Makers and 145,000 attendees. World Maker Faire New York, the East Coast flagship event, has grown in five years to 930+ Makers and 95,000 attendees.
Located in San Francisco, California, Maker Media has been widely credited with jumpstarting the worldwide Maker Movement, which has been a transforming force in innovation, culture, and education. In addition to publishing Make: magazine and producing Maker Faire, Maker Media develops "getting started" kits and books it sells through its Maker Shed store as well as other retail channels.
Calendar Editors
A celebration of DIY culture, Maker Faire Bay Area 2016 runs Friday-Sunday, May 20-22, 2016, at the San Mateo Event Center, 1346 Saratoga Drive, San Mateo, CA. Friday, 1 pm to 5 pm; Saturday, 10 am to 7 pm; Sunday, 10 am to 6 pm. Tickets range from $20.00-80.00 (ages 3 and under are free) and can be purchased at http://mfba2016.eventbrite.com. World Maker Faire New York 2016 is slated for Saturday-Sunday, October 1-2, at the New York Hall of Science in Queens, New York. More information about Maker Faire can be found at http://www.makerfaire.com.
Social Media
Friend us on Facebook
Follow us on Instagram
Follow us on Twitter: @makerfaire
Tweet this: Celebrate 11 years of #Making! #Makerfaire Bay Area is back 5/20-22 http://bit.ly/1U9VIo7 #MFBA16
Maker Faire Bay Area 2016 Sponsors
Maker Faire Bay Area 2016 Sponsors: Presenting Sponsor: Intel, Barnes & Noble; Goldsmith: Arduino, Arrow Electronics, Department of Energy, Google, Microsoft; Silversmith: Atmel, Cognizant Technology Solutions, Cypress Semiconductor, Jack Link's, Makeblock, Qualcomm.
Contact Information
PRESS QUERIES ONLY
Bridgette Vanderlaan
Email contact
@gidgev
(727) 278-2888