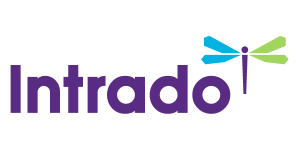 National Commerce Corporation Announces Pricing of $25 Million Debt Offering
/EIN News/ -- BIRMINGHAM, Ala., May 16, 2016 (GLOBE NEWSWIRE) -- National Commerce Corporation (Nasdaq:NCOM) ("NCC"), the parent company of National Bank of Commerce, today announced that it has priced an underwritten public offering of $25 million of its unsecured fixed-to-floating rate subordinated notes due June 1, 2026 ("Notes"). The Notes will bear a fixed interest rate of 6.0% per year, from, and including May 19, 2016, to, but excluding June 1, 2021. From, and including June 1, 2021 to, but excluding, the maturity date or any early redemption date, the interest rate shall be a floating rate equal to three-month LIBOR determined on the determination date of the applicable interest period plus 479 basis points. The Notes were offered to the public at 100% of their face amount.

NCC intends to use the net proceeds from the offering for general corporate purposes, including financing organic growth and investments in, or acquisitions of, bank and non-bank financial services companies.  The offering is expected to close on May 19, 2016, subject to customary closing conditions.
Keefe, Bruyette & Woods, A Stifel Company is acting as underwriter for the offering of the Notes.
The Notes are being offered and sold pursuant to an effective shelf registration statement on Form S-3 previously filed with the Securities and Exchange Commission (No. 333-210687), by means of a prospectus supplement and accompanying base prospectus.  Copies of the prospectus supplement and accompanying base prospectus may be obtained from Keefe, Bruyette & Woods, Inc., Debt Capital Markets, 787 Seventh Avenue, 4th Floor, New York, NY 10019, or by calling toll-free (800) 966-1559.
This announcement shall not constitute an offer to sell or the solicitation of an offer to buy these securities, nor shall there be any offer or sale of these securities in any state or other jurisdiction in which such offer, solicitation or sale would be unlawful.
About National Commerce Corporation
National Commerce Corporation (Nasdaq:NCOM), a Delaware corporation, is a financial holding company headquartered in Birmingham, Alabama.  Substantially all of the operations of National Commerce Corporation are conducted through the company's wholly owned subsidiary, National Bank of Commerce.  National Bank of Commerce currently operates seven full-service banking offices in Alabama (in Birmingham, Huntsville, Auburn-Opelika, and Baldwin County) and ten full-service banking offices in Central Florida (in Vero Beach through National Bank of Commerce; in Longwood, Winter Park, Orlando, and Oviedo through United Legacy Bank, a division of National Bank of Commerce; and in Tavares, Port Orange, St. Augustine, and Ormond Beach through Reunion Bank of Florida, a division of National Bank of Commerce), as well as loan production offices in Atlanta, Georgia and Orlando, Florida.  National Bank of Commerce provides a broad array of financial services for commercial and consumer customers.
Additionally, National Bank of Commerce owns a majority stake in Corporate Billing, LLC, a transaction-based finance company based in Decatur, Alabama that provides factoring, invoicing, collection and accounts receivable management services to transportation companies and automotive parts and service providers throughout the United States and parts of Canada.
National Commerce Corporation files periodic reports with the U.S. Securities and Exchange Commission (the "SEC").  Copies of its filings may be obtained through the SEC's website at www.sec.gov or at www.nationalbankofcommerce.com.  More information about National Commerce Corporation and National Bank of Commerce may be obtained at www.nationalbankofcommerce.com.
Forward-Looking Statements
Certain statements contained in this press release that are not statements of historical fact constitute forward-looking statements for which NCC claims the protection of the safe harbor provisions contained in the Private Securities Litigation Reform Act of 1995 (the "Act"), notwithstanding that such statements are not specifically identified as such.  In addition, certain statements may be contained in NCC's future filings with the SEC, in press releases and in oral and written statements made by NCC or with NCC's approval that are not statements of historical fact and that constitute forward-looking statements within the meaning of the Act.  Examples of forward-looking statements include, but are not limited to: (i) projections of revenues, expenses, income or loss, earnings or loss per share, the payment or nonpayment of dividends, capital structure and other financial items; (ii) statements of NCC's plans, objectives and expectations or those of its management or Board of Directors, including those relating to products or services; (iii) statements of future economic performance; and (iv) statements of assumptions underlying such statements.  Words such as "believes," "anticipates," "expects," "intends," "targeted," "continue," "remain," "will," "should," "may" and other similar expressions are intended to identify forward-looking statements but are not the exclusive means of identifying such statements.  Forward-looking statements are subject to various risks and uncertainties, including those risks and uncertainties described under the heading "Risk Factors" in NCC's Annual Report on Form 10-K for the year ended December 31, 2015 and described in any subsequent reports that NCC has filed with the SEC.  Accordingly, there are or will be important factors that could cause actual outcomes or results to differ materially from those indicated in these statements, and these statements should not be relied upon as predictions of future events.  NCC undertakes no obligation to update any forward-looking statements or to make any other forward-looking statements, whether as a result of new information, future events or otherwise.  In that respect, NCC cautions readers not to place undue reliance on any such forward-looking statements, which speak only as of the date made.
Contact:
National Commerce Corporation
William E. Matthews, V
Vice Chairman and Chief Financial Officer
(205) 313-8122