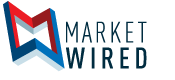 Pure Minutes Announces Partnership With Viber
/EINPresswire.com/ -- NEW YORK, NY--(Marketwired - May 16, 2016) -  Pure Minutes, a New York based International calling solution provider, announces a strategic alliance with Viber Media Inc. - S.A. Pure Minutes looks forward to sharing the worldwide global reach of the Viber network. An International Calling solution based out of the United States, Pure Minutes will dramatically reduce costs and increase its footprint due to the peering agreement between the two firms.
Using a SIP-based interconnection, Pure Minutes and Viber have established an environment that allows Pure Minutes' subscribers to utilize Viber's global network at incredibly reduced pricing. The highest possible levels of quality, network stability, established within Viber's robust global communications infrastructure, have created a much more valuable user experience within the companies' interconnected communities.
In addition, Pure Minutes has recently released its most recent version of its mobile application in the respective app stores. Users of this calling solution are now experiencing a more seamless and less expensive method of reaching loved ones and associates abroad. Upon completion of the call, the Pure Minutes subscriber is prompted and offered the option of paying the mobile phone bill of the person they spoke with, thus reducing the cost associated with expensive wire transfers and remittance fees.
"As technology progresses, mobile applications and OTT services are becoming the forefront of international calling spread across a diverse range of people and communities. By working with the most significant players in this arena such as Viber, Pure Minutes has a huge advantage in cornering the prepaid international calling market," says Eric Ramos, President of Pure Minutes.
Pure Minutes is a leading provider of international prepaid calling and Top Up mobile phone payments. Pure Minutes makes international calling affordable and easy, eliminating the need for expensive international mobile plans and deceptive calling cards. With Pure Minutes, subscribers are guaranteed low rates for all destinations -- no gimmicks, hassles, or fine print!
Viber Media Inc. - S.A freely connects users around the world with the people that matter to them most, sending good vibes every day and making great things happen. With more than 606 million people on the platform, Viber gives people all over the world the ability to connect in the way that works best for them, whether it is through individual messaging, video calls or group chats or following brands and celebrities on Public Chats. Viber can be used on iPhone®, iPad®, Android™ phones and tablets, Windows Phone, Windows®, Windows 8®, Mac, Linux and Symbian devices over 3G/4G or Wi-Fi connections. Viber is a Rakuten Group company.
CONTACT:
Pure Minutes
media@pureminutes.com