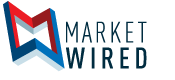 Roy Specialized Delivery Becomes Ovation to Carry Out its Nationwide Growth Strategy
National leader in home delivery with more than 40 points of service across Canada and 850,000+ deliveries annually for renowned retailers such as Best Buy, The Brick, Hudson's Bay and Sears
/EINPresswire.com/ -- TORONTO, ONTARIO -- (Marketwired) -- 05/16/16 -- Claude Boilard, CEO of Roy Specialized Delivery, today unveiled the company's new corporate identity and brand image, as this specialized transportation service provider becomes Ovation. This announcement is the stepping stone of its growth strategy and the continuation of its expansion, the goal of which is to increase the number of service points and employees across the country.
Established in 1935 in Sherbrooke, Quebec, Ovation already operates 40 distribution centers located across eight provinces, achieving more than 850,000 two-person deliveries annually for a number of national household retailers of furniture, household appliances and large electronics, such as Best Buy, The Brick, Hudson's Bay and Sears.
"We are proud to present you our new corporate identity! It is anchored in our values and in the experience we carry out in every home we service, and to the household names we represent," states Boilard. "We aim to become and continue to be the largest home delivery provider for retailers in Canada. We are consolidating our processes and thriving more than ever as we implement key innovations and intelligent technologies to benefit our clients and partners."
Ovation achieved a 50 per cent growth in business volume last year and now employs more than 140 employees, 65 of which joined the team this year. To enable its growth in Canada, Ovation can count on the support of Entrepreneur Capital, a private investment fund that specializes in high-growth-potential SMEs.
Ovation unveiled today, at an event in the Distillery District attended by employees, retail partners and others, its new brand - including drivers' uniforms, sales tools, delivery trucks and website.
About Ovation
Home delivery national leader, Ovation achieves more than 850,000 deliveries annually across Canada. The company operates 40 distribution centers in eight provinces. Specializing in home delivery of furniture, household appliances and large electronics, Ovation services national household names in such as Best Buy, The Brick, HBC, and Sears. Ovation was established in Sherbrooke (Quebec) in 1935 and counts today more than 500 collaborators and employees.
Contacts:
Benoit D'Aoust
514.578.6001
benoit@eaucube.com