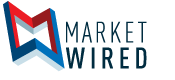 Acacia Communications Announces Pricing of Initial Public Offering
/EINPresswire.com/ -- MAYNARD, MA -- (Marketwired) -- 05/12/16 -- Acacia Communications, a leading provider of high-speed coherent optical interconnect products, today announced the pricing of an underwritten registered public offering of 4,500,000 shares of its common stock at a price of $23.00 per share before underwriting discounts and commissions. The underwriters have also been granted a 30-day option to purchase up to an additional 675,000 shares of common stock at the initial public offering price, of which up to 70,184 shares would be purchased from Acacia Communications and up to 604,816 shares would be purchased from certain selling stockholders. The shares are expected to begin trading on the Nasdaq Global Select Market on May 13, 2016 under the ticker symbol "ACIA."
Acacia Communications intends to use proceeds from the offering for working capital and general corporate purposes. Acacia Communications will not receive any of the proceeds from any sale of shares by the selling stockholders.
Goldman, Sachs & Co., BofA Merrill Lynch and Deutsche Bank Securities Inc. are acting as joint bookrunners for the offering, and Needham & Company LLC, Cowen and Company, LLC and Northland Securities, Inc. are acting as co-managers.
The offering of these securities will be made only by means of a written prospectus. A copy of the prospectus related to the offering may be obtained from Goldman, Sachs & Co., Attention: Prospectus Department, 200 West Street, New York, New York 10282, telephone: 1-866-471-2526, or email: prospectus-ny@ny.email.gs.com; BofA Merrill Lynch, 222 Broadway, New York, NY 10038, Attn: Prospectus Department, or by email at dg.prospectus_requests@baml.com; and Deutsche Bank Securities Inc., 60 Wall Street, New York, NY 10005, Attn: Prospectus Group, by telephone at (800) 503-4611, or by email at prospectus.cpdg@db.com.
A registration statement relating to these securities was filed with, and declared effective by, the Securities and Exchange Commission. The registration statement can be accessed through the SEC's website at www.sec.gov. This press release shall not constitute an offer to sell or the solicitation of an offer to buy nor may there be any sale of these securities in any state or jurisdiction in which such an offer, solicitation or sale would be unlawful prior to registration or qualification under the securities laws of any such state or jurisdiction.
About Acacia Communications
Acacia Communications develops, manufactures and sells high-speed coherent optical interconnect products that are designed to transform communications networks through improvements in performance, capacity and cost. By converting optical interconnect technology to a silicon-based technology, a process Acacia refers to as the "siliconization of optical interconnect," Acacia is able to offer products that meet the needs of cloud and service provider customers in a simple, open, high-performance form factor that can be easily integrated in a cost-effective manner with existing network equipment. www.acacia-inc.com.
Investor Relations Contact:
Monica Gould
(212) 871-3927
Email Contact

Media Contact:
Jason Ouellette
(617) 399-4908
Email Contact