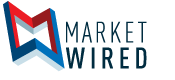 Ross' Gold(TM) and Krush Grinders Announce the Release of the Ross' Gold KUBE
New Product Is First of a Line Being Produced by Med Mar Canada for Ross' Gold for Sale Online and Through Wholesaler B.O.B. Headquarters
/EINPresswire.com/ -- TORONTO, ON--(Marketwired - May 12, 2016) - Ross' Gold™, a division of Green and Hill Industries Inc. (OTC PINK: GHIL) (the "Company"), today announced that the Ross' Gold™ KUBE grinder is now available for purchase online and through B.O.B. Headquarters.
The KUBE herbal grinder was developed over the past nine months with the focus on operation, longevity and final product. The KUBE has a preventative anti-stick finish which prevents material from gumming up. The tooth design was engineered for strength, quality and style, where the grinder will act like scissors being turned one way and will crush product the other. The KUBE has a powerful magnet and a soft matte feel that will make handling a pleasure. 
The Ross' Gold™ Edition of the KUBE will be available through Krush Grinders online store at www.krushgrinders.com and B.O.B. Headquarters Distribution which has been granted the exclusive distribution rights in Canada for all Ross' Gold™ Grinders.
The Ross' Gold™ Edition features a beautifully crafted military grade anodized aluminum herbal grinder and comes in a 24KT Gold colour that is in a matte finish with a contrasting snow white etched design. The logo on the top plate features Ross Rebagliati's signature overtop a silhouette of Whistler Mountain with the Ross' Gold™ logo.
Ross Rebagliati commented, "We continue to develop new products with our partners as we look to the future of mainstream Cannabis use in North America. I love the KUBE. It not only looks great, but its functionality is amazing. Why Ross' Gold? Our products meet the gold standard in excellence, we back our products with quality assurance and guarantees, our products are healthy and promote a better way of life and we have an established brand identity since 1998. We've got what you need!"
The ROSS' GOLD KUBE will be retailing for $60 Canadian in limited numbers so get yours today at www.krushgrinders.com or www.bobhq.com
About MED/MAR
MED/MAR Canada (8997683 Canada Inc.) develops products in the medical field pertaining to the consumption of medical marijuana. MED/MAR develops and innovates with the intent on bringing proprietary products that will bring solutions to products currently in market. The development of LIFTED Vaporizers was based on the request from some MMPR Licensed Producers for a high quality low cost product, being released March 2016. KUBE Krush was developed as a show piece that features an ergonomic design making it easy to handle and operate. MED/MAR works to offer our undivided attention for consultation, product development and sourcing to the medical marijuana industry. Please visit http://www.medmarcanada.ca/ for more information. 
About B.O.B. HEADQUARTERS
Founded in 1998. B.O.B. HEADQUARTERS first opened its doors as a 400sf retailer in the small prairie city of Brandon MB. Since a town of this size could not support our will to increase and diversify our product offerings, we focused on reselling to other retailers across the country and because of remarkably loyal customers like you, we have grown into one of the largest retailers in Canada. Please visit https://bobhq.com/en/ for more information. 
About Green and Hill
Green and Hill Industries Inc. is the owner of Ross' Gold™, an international cannabis super-brand founded by Olympic Gold Medal winner Ross Rebagliati who is an iconic spokesperson for the benefits of medical cannabis, especially as it relates to sports training, injuries, pain management and stress. The Company currently sells a number of retail products in North America including glassware, vape pens, grinders, Hemp CBD products including CDB oils and a high-end apparel line.
The Company plans to sell cannabis in Canada and the USA by licensing its established brand through partnerships for medical cannabis strains called Ross' Platinum, Ross' Gold, Ross' Silver and Ross' Bronze with specific THC/CBD levels for specific ailments. 
Ross Rebagliati and Ross' Gold™ have been featured and continue to be featured in the media on television and print including The Washington Post, VICE, USA Today, High Times, NBC, CBC, CNN, Yahoo Sports, Die Welt, CTV, The Toronto Star, The Denver Times, Sports Illustrated, The Pique, Leafly.com, Whistler Question, NORML, Huffington Post, The Daily Telegraph, and more. The Company is under a pre-development contract with a major production company for a television series tentatively titled Ross' Gold, and there is a full length feature film in development.
Corporate: www.rossgold.com
Glassware: www.rossgoldglass.com
Apparel Line: http://www.rastaempire.com/s-128-ross-gold-apparel.aspx
Ross' Gold KUBE: www.krushgrinders.com
Safe Harbor Statement
This news release contains "forward-looking statements" as that term is defined in Section 27(a) of the United States Securities Act of 1933, as amended and Section 21(e) of the Securities Exchange Act of 1934, as amended. Statements in this press release which are not purely historical are forward-looking statements and include any statements regarding beliefs, plans, expectations or intentions regarding the future. Such forward-looking statements include, among other things, projections of worldwide sales of Ross' Gold's products and global markets. Actual results could differ from those projected in any forward-looking statements due to numerous factors. Such factors include, among others, the inherent uncertainties associated with new projects and development stage companies. These forward-looking statements are made as of the date of this news release, and we assume no obligation to update the forward-looking statements, or to update the reasons why actual results could differ from those projected in the forward-looking statements. Although we believe that any beliefs, plans, expectations and intentions contained in this press release are reasonable, there can be no assurance that any such beliefs, plans, expectations or intentions will prove to be accurate. Investors should consult all of the information set forth herein and should also refer to the risk factors disclosure outlined at www.rossgold.com and other periodic reports filed from time-to-time. Green and Hill Industries Inc. is not a medical nor recreational marijuana/cannabis company, has not applied to Health Canada to become a licensed producer, nor does it have any plans to apply for a license under the Marihuana for Medical Purposes Regulations (MMPR). There can be no certainty that 'Licensed Producer' status may be awarded to any applicant by Health Canada including any applicant that Green and Hill Industries Inc. may have contracts with or be in negotiations with. 
Image Available: http://www.marketwire.com/library/MwGo/2016/5/12/11G098129/Images/mw1aijefrntrqvbeb1r8t1l742tm2-c9b21161524abec5b725e18923fc4a2e.jpg
Ross' Gold (the 'Company')
Telephone: 647.478.3603 
Email contact