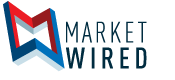 CFL Unveils New adidas Collection
New jerseys, sideline and streetwear apparel highlight new CFL/adidas partnership; new CFLShop.ca launches
/EINPresswire.com/ -- MONTREAL, QUEBEC -- (Marketwired) -- 05/12/16 -- Editor's Note: There is a photo associated with this release.
The Canadian Football League (CFL), its nine teams and adidas unveiled their new and highly-anticipated 2016 collection for the upcoming season. The new collection offers an update to the League's look and feel while it celebrates its players, honours its avid fans, and attracts a new generation of fans. The entire new collection, consisting of jerseys, sideline apparel and a fan-friendly adidas Originals clothing line was unveiled online across multiple platforms and team websites.
To see images of the new adidas collection, click here.
This afternoon, fans in Montreal and media will get the first live look at a private showing. Later this evening, the CFL and adidas will be hosting a launch party at Time Supper Club in downtown Montreal, where players, partners, and local influencers will gather to celebrate the League's latest partnership. The night will be headlined by Taboo, a member of the internationally acclaimed and six-time Grammy Award winning group, The Black Eyed Peas.
"Today, we celebrate our newest partner, the globally recognized and truly iconic adidas brand," said Jeffrey L. Orridge, CFL Commissioner. "Today is also about our game: exciting our fans, attracting new supporters of Canadian football and showcasing our League's biggest stars."
"adidas stands committed to designing and developing high-performance products and we look forward to outfitting CFL athletes in our newest and most innovative uniforms - with every jersey incorporating important input from each participating team and their iconic national emblems," said Stewart Smith, VP adidas Brand. "The most talented football players require the best innovation in uniforms, so it was imperative that the design not only feature the best in performance wear but also creatively showcase modern interpretations of our nation's rich history."
Some teams made wholesale uniform changes while others made subtle changes and chose to stay with a classic look. All teams have embraced adidas' high tech materials and designs, and every team will feature the exciting new collection that gives players, coaches and fans an exciting opportunity to wear their colours with a new attitude, pride and style.
With the unveiling of the new CFL adidas lifestyle collection and updated jerseys, the CFL also launched the new CFLShop.ca. Some of the features of the League's new and improved online store include:


--  Most comprehensive selection of CFL memorabilia and merchandise;
--  Widest CFL selection of authentic apparel, headwear and accessories;
--  Exclusive and limited edition products that will only be found on
    CFLShop.ca;
--  Ability to ship internationally to the United States; and,
--  Bilingual website to enhance coast-to-coast consumer and fan experience.


Last week, it was announced that the CFL will contribute its proceeds from today's CFL/adidas sales on CFLShop.ca to the Red Cross in support of Fort McMurray fire relief efforts.
While the League, along with the host city Montreal Alouettes, will be hosting adidas and its partners in Montreal, all CFL teams will be launching their respective jerseys in their local markets with events kicking off today.
Attached to this release are images of teams' lifestyle collections and updated jerseys. Media outlets and journalists are encouraged to download and use these League-approved images.
To view the photo associated with this release, please visit the following link: http://www.marketwire.com/library/20160512-1054722e.jpg
Contacts:
Canadian Football League
Paulo Senra
Director, Communications
Mobile: 416.882.7919
psenra@cfl.ca

Canadian Football League
Olivier Poulin
Manager, Communications
416.865.2647 / Mobile: 514.970.7211
opoulin@cfl.ca
www.cfl.ca