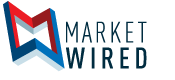 Statement by the Honourable Carla Qualtrough, Minister of Sport and Persons With Disabilities, on the Election of Victor Montagliani as President of CONCACAF
/EINPresswire.com/ -- OTTAWA, ONTARIO -- (Marketwired) -- 05/12/16 -- On behalf of the Government of Canada and all Canadians, I would like to offer my heartfelt congratulations to Victor Montagliani, President of the Canadian Soccer Association (CSA), on his election today as the new President of the Confederation of North, Central American and Caribbean Association Football (CONCACAF).
Mr. Montagliani ran on a platform of good governance, strong leadership and the importance of sport development, especially for the developing countries across Central America and the Caribbean. I am confident that he will serve in his new role with a strong sense of integrity, within both CONCACAF and the Federation Internationale de Football Association (FIFA).
Mr. Montagliani has made a significant contribution to the game of soccer in Canada and around the world. He has served as President of the CSA since May 2012. Prior to that, he served as President of the British Columbia Soccer Association and as Vice-President of the CSA from 2005 to 2012. Over the years, he has served as a member of the National Organizing Committee for the FIFA U-20 World Cup Canada 2007, the CONCACAF Gold Cup Organizing Committee and FIFA's Legal Committee. He also chaired the National Organizing Committee for the FIFA U-20 Women's World Cup 2014 and FIFA Women's World Cup Canada 2015. In August 2015, CONCACAF appointed him the region's representative to the FIFA 2016 Reform Committee.
I am very proud to see another Canadian having a strong voice in support of sport and our athletes. We will continue to encourage opportunities likes this because we believe it will not only support more transparent and accountable leadership internationally, but also benefit the development of sport in Canada at all levels.
Stay Connected
Follow us on Twitter, Facebook, YouTube, Instagram and Flickr.
Contacts:
Ashley Michnowski
Press Secretary
Office of the Honourable Carla Qualtrough
Minister of Sport and Persons with Disabilities
613-697-8016
ashley.michnowski@canada.ca