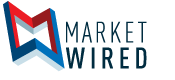 Northern Frontier Corp. Sets Its First Quarter 2016 Financial Results Release Date
/EINPresswire.com/ -- CALGARY, ALBERTA -- (Marketwired) -- 05/12/16 -- Northern Frontier Corp. (TSX VENTURE: FFF) ("Northern Frontier" or the "Corporation") announces that it intends to release its first quarter 2016 financial results on Wednesday, May 18, 2016, after the close of regular market trading. Northern Frontier's unaudited condensed interim consolidated financial statements for the three months ended March 31, 2016 and 2015 and management's discussion and analysis ("MD&A") for the three months ended March 31, 2016 will be filed on SEDAR at www.sedar.com once the first quarter 2016 financial results are released.
Conference Call
The Corporation will hold a conference call on Thursday, May 19, 2016, at 9:30 a.m. Calgary / 11:30 a.m. Toronto time. The call will feature remarks by Chris Yellowega, President and CEO and Monty Balderston, Executive Vice President and CFO regarding the financial results.
Conference dial-in instructions are as follows:
International: 617.826.1698
Operator Assisted Toll-Free: 1.877.648.7976
A replay of the call will be available 24 hours after the event until 11:59 p.m. EST on May 25, 2016. To access the archived conference call, please dial 1-855-859-2056.
About Northern Frontier Corp.
Northern Frontier's strategic objective is to create a viable business of scale in the industrial and environmental services sectors through a buy and build growth strategy. Currently, the Corporation provides: civil construction, excavation, fabrication and maintenance services to the industrial industry, bulk water transfer logistic services, and dismantles remote workforce lodging and modular offices in western Canada.
The Corporation's common shares are listed on the TSX Venture Exchange under the trading symbol "FFF".
Neither TSX Venture Exchange nor its Regulation Services Provider (as that term is defined in policies of the TSX Venture Exchange) accepts responsibility for the adequacy or accuracy of this release.
Contacts:
Northern Frontier Corp.
Chris Yellowega
President and Chief Executive Officer
587.293.7230
cyellowega@nfcorp.ca

Northern Frontier Corp.
Monty Balderston
Executive Vice President and Chief Financial Officer
587.293.7230
mbalderston@nfcorp.ca

Northern Frontier Corp.
400, 435 - 4th Avenue SW
Calgary, AB T2P 3A8
www.nfcorp.ca