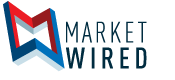 Eco-Stim Energy Solutions Reports First Quarter 2016 Results
/EINPresswire.com/ -- HOUSTON, TX and NEUQUEN CITY, ARGENTINA -- (Marketwired) -- 05/12/16 -- Eco-Stim Energy Solutions, Inc. (NASDAQ: ESES) ("EcoStim" or the "Company") announced today its financial and operating results for the quarter ended March 31, 2016.
2016 HIGHLIGHTS
Company awarded contract in mid-April for well stimulation & coiled tubing work with largest E&P company in Argentina
Company in advanced discussions on longer-term contract for well stimulation & coiled tubing work with one of the largest privately owned E&P companies currently operating in Argentina
Upgrade of turbine equipment and data vans substantially completed
EcoStim's second well stimulation crew expected to be operational on August 1, 2016
Customer base expanded with contractual work from four new customers in 2016
Costs reduced to address slow activity following election process & YPF leadership change
No lost time incidents (safety) or down-time related to labor disruptions
Argentina Overview
The outcome of the national election in November 2015, uncertainty relating to policy intentions of the new government, the departure of YPF's CEO, and the substantial deterioration in international oil prices from July 2015 to January 2016 had a significant impact on our fourth quarter 2015 and first quarter 2016 results. Oil and gas drilling and completion activity clearly slowed, and our revenues and financial results reflected that reduced activity.
Recently however, the Company has been awarded several contracts and we do expect a more positive trend in the balance of the year. Currently, the oil industry in Argentina and the development of the Vaca Muerta shale oil is largely dependent on government-subsidized oil prices. The industry's reaction to Mr. Macri's presidential election was to delay certain drilling and completion efforts until oil pricing policies were clarified. In mid-January, and after multiple meetings with the provincial leadership and the various union leaders, Mr. Macri adjusted the oil price for light sweet crude from $77/barrel to $67.50/barrel while leaving the natural gas price for unconventional fields at $7.50/mmbtu. This public confirmation that oil prices would not be reduced to the international price level was sufficient to reactivate some drilling and completion efforts.
In April, following the March announcement regarding the departure of YPF's CEO, the Company noted some slow down and rotated its efforts to work for other customers who are currently more active. Following a series of successful jobs for several new customers, the Company has been invited to exclusively negotiate a contract for well stimulation and coiled tubing services with a major operator covering the balance of the year. Once the contract is finalized, the work commitments should provide a solid foundation for the second crew scheduled to begin operating in Q3 2016.
Quarter Financial Results
For the first quarter of 2016, EcoStim reported a net loss of $4.9 million, or a loss of $0.36 per basic and diluted share as compared to a net loss of $3.5 million, or a loss of $0.26 per basic and diluted share, reported in the fourth quarter of 2015. The net loss for the first quarter of 2015 was $3.7 million, or a loss of $0.59 per basic and diluted share. Net loss for the first quarter of 2016 includes approximately $1.2 million of non-cash expenses consisting of depreciation, debt amortization and stock compensation. In addition, the majority of the Company's interest expense is paid once per year in May, but we accrue interest quarterly in accordance with GAAP. The net losses in the last two years reflect the start-up nature of our business and the efforts to increase our capacity to a level that will allow for positive earnings and cash flow as well as sustainable growth. The Company has invested in much of the equipment necessary to achieve this objective and will soon begin operating the second crew with our preferred customers.
J. Chris Boswell, EcoStim's President and Chief Executive Officer, stated, "Our first quarter results reflect the slower activity levels that began in the fourth quarter of 2015. More recently, after completing several spot market jobs in April, we have a new longer term contract opportunity with one of the more active privately owned operators in Argentina. This contract, if finalized, should provide a fairly predictable level of work each month. This follows the contract awarded in April with the largest E&P Company in Argentina.
"As we have previously discussed, we have now increased our working horsepower from 10,000 HHP to approximately 22,000 HHP and soon expect to have approximately 50,000 HHP capacity in place. When all equipment is operational, we will have the capability to operate as many as three well stimulation crews simultaneously.
"We have also been working with our partners to protect and perfect some intellectual property rights we collectively developed in connection with the recent design improvements to our turbine powered pumping units. Further, we collectively have designed several derivative configurations which we believe could be extremely innovative for the industry. These particular units, would incorporate numerous improvements and enhancements which should make the turbine pumping units as reliable as any pumping equipment in the industry while maintaining many of the disruptive advantages offered by a light weight, long life computer controlled turbine engine that can be operated on 100% natural gas or with several other alternative fuels. In addition to the cost advantages, these units will limit emissions to levels not possible with any other diesel or bi-fuel powered pumping units in the world."
Bjarte Bruheim, EcoStim's Chairman stated, "Generating positive free cash flow and preserving liquidity continues to remain a high priority for the Company. Management expects to achieve positive cash flow from operations as soon as the second crew is able to begin working and to reach profitability as soon as the new capacity is fully deployed. Our team's proven ability to execute our business plan remains a strength of the Company, as demonstrated by the recent contract successes."
G&A Expense
General and administrative ("G&A") expense in the first quarter of 2016 was approximately $1.6 million compared to $1.8 million for the prior quarter and $1.6 million for the first quarter of 2015. The G&A expense is primarily related to the sales and administrative offices in Buenos Aires and Neuquén and the cost associated with being a public Company, including our corporate office in Houston. The Company has managed its G&A expenses tightly and is working to maintain liquidity while some of the market uncertainties are resolved.
R&D Expense
Research & development ("R&D") expense in the first quarter of 2016 was $0.17 million compared to $0.22 million for the prior quarter and $0.24 million for the first quarter of 2015. R&D expense for Q1 2016 was primarily related to expenditures for research and development efforts around the use of fiber optic diagnostic tools and turbine-powered well stimulation equipment.
Cash and Total Liquidity
On March 31, 2016, EcoStim had cash and cash equivalents of approximately $10.3 million compared to $11.7 million at December 31, 2015 and $8.0 million on March 31, 2015.
Capital Expenditures
Total capital expenditures during the first quarter of 2016 were approximately $1.1 million compared to $6.1 million in the fourth quarter of 2015 and $2.1 million in the first quarter of 2015, comprised mainly of additional pressure pumping equipment for the Company's capacity expansion.
Forward Guidance
The Company has a limited operating history and 2015 was essentially our first year of operations. Recognizing the many challenges in the international oil industry, we do not have sufficient visibility to provide guidance for the remainder of the year. However, we do believe that Q1 will be our lowest revenue quarter for 2016 and with a more diversified customer base and several new contracts either awarded or under discussion, we expect our equipment utilization will improve throughout the remainder of the year.
Conference Call
The Company will host a conference call at 10:00 AM EDT, 9:00 AM CDT on Friday, May 13th, 2016. To participate in the call please dial 877-900-9524 from the United States and Canada, or 412-902-0029 internationally. Participants should dial in five to ten minutes before the scheduled time and must be on a touchtone telephone to ask questions. A replay of the call will be available through May 27, 2016, by dialing 877-660-6853 from the U.S and Canada, and 201-612-7415 internationally. The replay passcode is 13597819.
About the Company
Eco-Stim Energy Solutions is an environmentally focused oilfield service and technology Company providing proprietary field management technologies and well stimulation and completion services to oil and gas producers drilling internationally. EcoStim's proprietary methodology and technology offers the potential to decrease the number of stages stimulated in shale plays through a unique process that predicts high probability production zones while confirming those production zones using the latest generation down-hole diagnostic tools. In addition, EcoStim offers its clients completion techniques that can dramatically reduce horsepower requirements, emissions, surface footprint and water usage. EcoStim seeks to deliver well completion services with better technology, better ecology and significantly improved economics for oil and gas producers worldwide.
Forward-Looking Statements:
Certain statements and information in this press release concerning results for the fiscal period ended March 31, 2016 may constitute "forward-looking statements" within the meaning of the Private Securities Litigation Reform Act of 1995. The words "believe," "expect," "anticipate," "plan," "intend," "foresee," "should," "would," "could" or other similar expressions are intended to identify forward-looking statements, which are generally not historical in nature. All statements, other than statements of historical facts, included in this press release that address activities, events or developments that the Company expects, believes or anticipates will or may occur in the future are forward-looking statements. These statements are based on certain assumptions made by the Company based on management's experience, expectations and perception of historical trends, current conditions, anticipated future developments and other factors believed to be appropriate. Forward-looking statements are not guarantees of performance. Although the Company believes the expectations reflected in its forward-looking statements are reasonable and are based on reasonable assumptions, no assurance can be given that these assumptions are accurate or that any of these expectations will be achieved (in full or at all) or will prove to have been correct. Our forward-looking statements involve significant risks and uncertainties (some of which are beyond our control) and assumptions that could cause actual results to differ materially from our historical experience and our present expectations or projections.
For additional information regarding known material factors that could cause our actual results to differ from our projected results, please see our filings with the Securities and Exchange Commission, including our Annual Report on Form 10-K, Quarterly Reports on Form 10-Q and Current Reports on Form 8-K.
Readers are cautioned not to place undue reliance on forward-looking statements, which speak only as of the date hereof. The Company undertakes no obligation to correct or update any forward-looking statement, whether as a result of new information, future events or otherwise, except as required by applicable law.
Financial Statements


                      ECO-STIM ENERGY SOLUTIONS, INC.

                   CONDENSED CONSOLIDATED BALANCE SHEETS

                                                 March 31,     December 31,
                                                    2016           2015
                                               -------------  -------------

Assets
Current assets:
  Cash and cash equivalents                    $  10,259,235  $  11,742,489
  Accounts receivable                              3,821,370      8,155,264
  Inventory                                        1,718,389      1,546,463
  Prepaids                                         2,728,463      3,328,265
  Other assets                                        45,945         48,648
                                               -------------  -------------
Total current assets                              18,573,402     24,821,129

Property, plant and equipment, net                38,439,875     37,142,578
Other non-current assets                             488,633        488,633
                                               -------------  -------------
Total assets                                   $  57,501,910  $  62,452,340
                                               =============  =============

Liabilities and stockholders' equity
Current liabilities:
  Accounts payable                             $   1,929,532  $   1,112,812
  Accrued expenses                                 4,635,240      3,843,497
  Short-term notes payable                           156,445              -
  Current portion of long-term notes payable         890,315      2,825,428
  Current portion of capital lease payable           710,938        686,624
                                               -------------  -------------
Total current liabilities                          8,322,470      8,468,361

Non-current liabilities:
  Long-term notes payable                         21,783,744     21,737,403
  Long-term capital lease payable                  1,316,112      1,485,686
                                               -------------  -------------
Total non-current liabilities                     23,099,856     23,223,089

Stockholders' equity
  Common stock                                        13,597         13,572
  Additional paid-in capital                      57,523,084     57,302,953
  Treasury stock                                     (57,469)       (20,294)
  Accumulated deficit                            (31,399,628)   (26,535,341)
                                               -------------  -------------
Total stockholders' equity                        26,079,584     30,760,890
                                               -------------  -------------

Total liabilities and stockholders' equity     $  57,501,910  $  62,452,340
                                               =============  =============



                      ECO-STIM ENERGY SOLUTIONS, INC.

              CONDENSED CONSOLIDATED STATEMENTS OF OPERATIONS

                                                       Three Months
                                                      Ended March 31,
                                               ----------------------------
                                                    2016           2015
                                               -------------  -------------
Revenues                                       $   1,833,905  $   2,891,693

Operating cost and expenses:
  Cost of services                                 2,236,127      3,159,537
  Selling, general, and administrative             1,573,264      1,576,855
  Research and development                           168,456        241,546
  Depreciation and amortization expense              904,230        746,284
                                               -------------  -------------
Total operating costs and expenses                 4,882,077      5,724,222
                                               -------------  -------------

Operating loss                                    (3,048,172)    (2,832,529)

Other income (expense):
  Gain on sale of trading securities                       -        285,513
  Interest expense                                (1,194,711)      (984,195)
  Other expense                                     (549,168)      (131,733)
                                               -------------  -------------
Total other expense                               (1,743,879)      (830,415)

Provision for income taxes                           (72,236)             -
                                               -------------  -------------

Net loss                                       $  (4,864,287) $  (3,662,944)
                                               =============  =============

Basic and diluted loss per share               $       (0.36) $       (0.59)


Weighted average number of common shares
 outstanding-basic and diluted                    13,579,094      6,210,428



                      ECO-STIM ENERGY SOLUTIONS, INC.

              CONDENSED CONSOLIDATED STATEMENTS OF CASH FLOWS

                                                       Quarter Ended
                                                         March 31,
                                               ----------------------------
                                                    2016           2015
                                               -------------  -------------
Operating Activities
Net loss                                       $  (4,864,287) $  (3,662,944)
  Depreciation and amortization                      904,230        746,284
  Amortization of debt discount and loan
   origination cost                                   63,886         63,883
  Stock based compensation                           220,156        403,506
  Gain on the sale of trading securities                   -       (285,513)

  Changes in operating assets and liabilities:
    Accounts receivable                            4,333,894     (2,251,531)
    Inventory                                       (171,926)       137,036
    Prepaids and other assets                        602,503        (87,797)
    Accounts payable and accrued expenses            639,130      1,421,858
                                               -------------  -------------
Net cash provided by (used in) operating
 activities                                        1,727,586     (3,515,218)
Investing Activities
  Purchase of equipment                           (1,141,018)    (2,105,200)
  Proceeds from sale of trading securities                 -      2,645,690
  Purchase of trading securities                           -       (999,410)
                                               -------------  -------------
Net cash used in investing activities             (1,141,018)      (458,920)
Financing Activities
  Proceeds from sale of common stock                       -      6,045,412
  Sale of common stock issuance cost                       -       (814,062)
  Proceeds from notes payable                        194,611        400,000
  Payments on notes payable                       (2,064,455)      (533,542)
  Payments on capital lease                         (162,803)      (141,649)
  Purchase of treasury stock                         (37,175)             -
                                               -------------  -------------
  Net cash provided by financing activities        2,069,822      4,956,159
                                               -------------  -------------

Net increase (decrease) in cash and cash
 equivalents                                      (1,483,254)       982,021
Cash and cash equivalents, beginning of period    11,742,489      7,013,556
                                               -------------  -------------
Cash and cash equivalents, end of period       $  10,259,235  $   7,995,577
                                               =============  =============

Supplemental Disclosure of Cash Flow
 Information
Cash paid during the year for interest         $     107,036  $     104,633
                                               =============  =============
Cash paid during the year for income taxes     $      48,429  $           -
                                               =============  =============

  Non-cash transactions
Property plant and equipment additions in
 accrued expenses                              $   1,071,907  $      71,529


Contact:
Jeffrey Freedman
Investor Relations
investorrelations@ecostim-es.com
281-531-7200