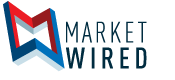 Applied DNA Sciences Reports Fiscal Second Quarter 2016 Financial Results
Company to Hold Conference Call and Webcast Today at 4:30 PM Eastern Time
/EINPresswire.com/ -- STONY BROOK, NY--(Marketwired - May 12, 2016) -  Applied DNA Sciences, Inc. (NASDAQ: APDN) (Twitter: @APDN) (Applied DNA) (the Company), a provider of DNA-based supply chain, anti-counterfeiting and anti-theft technology, product genotyping and product authentication solutions, announced financial results for the fiscal 2016 second quarter ended March 31, 2016.
"Our second quarter results reflect variability in the timing of purchase orders and contract awards. While revenue was lower than we planned, we continued to advance initiatives across our revenue-generating verticals to further entrench our anti-counterfeiting and authentication solutions with customers," stated Dr. James A. Hayward, chairman and CEO of Applied DNA. "We on-boarded six new cotton manufacturers, began offering DNAnet Home Asset Marking kits through the Automobile Association of America (AAA) website, increased the annual commitment of DNAnet used to protect luxury brands of European automobiles, and, subsequent to the close of the quarter, were awarded up to a $2.5 million follow-on Blanket Purchase Agreement (BPA) from a U.S. government agency."
Second Quarter Financial Highlights:
Revenues decreased 62% for the second quarter of fiscal 2016 to $573 thousand, compared with $1.5 million reported in the second quarter of fiscal 2015, and decreased 57% from the $1.3 million reported in the first fiscal quarter ended December 31, 2015.
The year-over-year decrease in revenue is primarily attributable to the scheduled lower revenue from two government contract awards and a decrease in revenue from suppliers of the Defense Logistics Agency (DLA) due to the consolidation of our contracts with multiple individual suppliers of the DLA to one contract directly with DLA, as well as a decrease in revenue from another Federal Agency. The sequential decrease in revenues resulted primarily from lower revenue from the two government contract awards, a decrease in revenue in DNA manufacturing for the diagnostic market as well as decrease in revenue for textiles related to DNA transfer units that were installed during the prior fiscal quarter.
Total operating expenses for the second quarter of fiscal 2016 were $4.0 million, compared with $3.4 million in the prior year's quarter, an increase of approximately $623 thousand or 18%. The increase in year-over-year total operating expenses is primarily attributable to an increase in selling, general and administrative expense, research and development expense and depreciation and amortization expenses. Total operating expense for the fiscal second quarter of 2016 decreased $224 thousand as compared to total operating expenses of $4.2 million in the fiscal first quarter of 2016. The sequential decrease is related to a decrease in selling, general and administrative expense of $434 thousand and depreciation and amortization expense of $47 thousand, offset by an increase in research and development expenses of $257 thousand.
Net loss for the quarter ended March 31, 2016 was $3.5 million, or $0.14 per share, compared with a net loss of $1.9 million, or $0.11 per share for the quarter ended March 31, 2015 and a net loss of $2.9 million, or $0.13 per share for the quarter ended December 31, 2015.
Excluding non-cash expenses, Adjusted EBITDA for the quarter ended March 31, 2016 was negative $2.8 million compared to a negative Adjusted EBITDA of $1.2 million for the same quarter last year and a negative Adjusted EBITDA of $2.2 million in the prior fiscal quarter reflecting lower revenue. See below for information regarding non-GAAP measures.
Cash and cash equivalents as of March 31, 2016 totaled $9.8 million as compared to $12.4 million at December 31, 2015. The decrease in cash balances is due primarily to the use of cash to fund operations.
Net cash used in operating activities in the fiscal second quarter of 2016 was $2.5 million. This compares with $1.6 million for the corresponding prior-year period.
First Six-Month Financial Highlights:
The Company recorded six-month revenues of almost $1.9 million, a decrease of 31% from the same period last fiscal year. The decrease in revenues was from a scheduled decrease in revenue related from the two government contract awards of $478,000, which expire in July and August of 2016, and a decrease in revenue from suppliers of the DLA due to the consolidation of our contracts with several individual suppliers of the DLA to one contract directly with the DLA as well as other decreases in revenue from another military customer for a total decrease of approximately $410,000. These decreases were offset by an increase in revenue in the DNA manufacturing for the diagnostic market of $242 thousand.
Operating expenses for the six months ended March 31, 2016 decreased by approximately $189 thousand or 2% for the same period last fiscal year. The decrease is primarily attributable to a decrease in stock-based compensation expense associated with grants to employees during the six month period ended March 31, 2015, offset by an increase in research and development expenses.
Net loss for the six months ended March 31, 2016 was $6.4 million or $0.27 per share, compared with a net loss of $9.7 million or $0.59 per share for the six months ended March 31, 2015.
Excluding non-cash expenses and interest Adjusted EBITDA for the six months ended March 31, 2016 would have been a negative $5.0 million compared with an Adjusted EBITDA of negative $2.9 million for the same period last year. See below for information regarding non-GAAP measures.
Commenting on the Company's business outlook for the second half of 2016, Dr. Hayward stated, "Although we believe we have substantial near-term opportunities in our pipeline, predicting their timing and size is an ongoing challenge. In cotton, revenue visibility through our partners is limited even as awareness and interest by brands and retailers build in the PimaCott™ and HomeGrown™ cotton brands. We are seeing interest by diverse retailers that would indicate revenue growth relative to last year, but until demand converts into firm purchase orders, we are unable to predict with certainty our growth. What is clear is that we are filling a real need in the marketplace, and I am pleased to report that PimaCott cotton is now available on the shelves of a second major North American retailer, and that apparel customers are just beginning to authenticate their cotton label compliance with our DNA."
"Progress is rarely linear and this is especially true for early-stage growth companies like Applied DNA," concluded Dr. Hayward. "Demand for our solutions is burgeoning and we are nurturing that demand with our technology and our people to assure our future success."
Recent Highlights:
On February 25, Applied DNA introduced new pharmaceutical-grade and packaging inks suitable for tablet and packaging marking in partnership with Nissha Printing Company and Kishu Giken Kogyo Co., Ltd. This partnership offers solutions for Japanese pharmaceutical manufacturers to comply with a July 2016 regulatory deadline to ensure product integrity and protect patient safety by barcoding packaging.
On March 2, the Company launched www.dnasecurity.net. Created in conjunction with Security Marketing Resource (SMR), the website features information and training videos on Applied DNA's products for security professionals, law enforcement, commercial organizations and community members, and serves as a conduit to sales of the Company's DNAnet kits.
On March 3, Applied DNA announced that the U.S. Patent and Trademark Office granted U.S. Patent No. 9,266,370, entitled, "DNA Marking of Previously Undistinguished Items for Traceability" to the Company on February 23, 2016. The intellectual property protected by this patent is applicable in a broad range of markets, including, pharmaceuticals, consumer products, industrial materials, and electronics.
On March 8, the Company announced the on-boarding of six new cotton manufacturers for Pimacott and Homegrown consumer goods. Since that announcement, additional offshore textile manufacturers have been on-boarded. The addition of these new manufacturers is expected to expand the Company's footprint in the retail marketplace from 10 SKUs to 1,000, and from 500 stores in the U.S. Canada and Mexico to 1,700.
On March 21, Applied DNA announced a marketing partnership with AAA to prominently feature the Company's DNAnet kits to the AAA East Central region's 2.7 million members via its website.
On April 4, the Company introduced a proprietary enhanced DNA authentication technology to specifically quantify cotton species. With this technology, consumer cotton brands can now determine the amounts of inappropriate blends in their cotton and not just the presence of inferior blends. This technology, combined with the outcome of our United States Department of Agriculture collaboration, will benefit those retailers who have pledged to avoid products that take advantage of child labor or unethical labor practices.
On May 1, Applied DNA announced the appointment of former Strategic Advisory Board member Bob Miglani to the new position of Chief of Business Development to spearhead the Company's penetration of FDA-regulated markets, including pharmaceuticals, food, personal care and medical devices. Mr. Miglani was most recently with Pfizer Inc. as Senior Director, External Medical Affairs, where he led Pfizer's efforts to partner with external medical, scientific and consumer organizations. Mr. Miglani has a proven record of accomplishment of developing innovative partnerships with medical and healthcare organizations in the United States, Europe, India and other parts of the world.
On May 10, the Company announced a $2.5 million blanket purchase agreement (BPA) with an undisclosed non-defense Federal agency. This latest win builds on Applied DNA's current roster of contracts across six defense and non-defense agencies, and represents a ten-fold increase in this agency's initial work with Applied DNA. The BPA also allows Applied DNA to develop new products and solutions for the contracting agency at an accelerated deployment pace compared with traditional contract-development paths.
Fiscal 2016 Second Quarter Conference Call Information
The Company will hold a conference call and webcast to discuss its fiscal 2016 second-quarter results on Thursday, May 12, 2016 at 4:30 PM ET. To participate on the conference call, please follow the instructions below. While every attempt will be made to answer investors' questions on the Q&A portion of the call, due to the large number of expected participants, not all questions may be answered.
To Participate:
Reserve your conference call seat now at: http://dpregister.com/10084950. Conference call dial-in information will be provided at completion of the registration process.
Live webcast: http://services.choruscall.com/links/apdn160512
Replay (available 1 hour following the conclusion of the live call):
For those investors unable to attend the live call, a copy of the presentation is expected to be posted by end of business on May 12, 2016 and available under the "Investor Information" tab of the company's web site.
About Applied DNA Sciences
We make life real and safe by providing botanical-DNA based security and authentication solutions and services that can help protect products, brands, entire supply chains, and intellectual property of companies, governments and consumers from theft, counterfeiting, fraud and diversion. Our patented DNA-based solutions can be used to identify, tag, track, and trace products, to help assure authenticity, traceability and quality of products. SigNature® DNA describes the platform ingredient that is at the heart of a family of uncopyable, security and authentication solutions such as SigNature® T and fiberTyping®, targeted toward textiles and apparel, DNAnet®, for anti-theft and loss prevention, and digitalDNA®, providing powerful track and trace. All provide a forensic chain of evidence, and can be used to prosecute perpetrators. We are also engaged in the large-scale production of specific DNA sequences using the polymerase chain reaction.
Go to adnas.com for more information, events and to learn more about how Applied DNA Sciences makes life real and safe. Common stock listed on NASDAQ under the symbol APDN, and warrants are listed under the symbol APDNW. 
Forward Looking Statements
The statements made by APDN in this press release may be "forward-looking" in nature within the meaning of the Private Securities Litigation Act of 1995. Forward-looking statements describe APDN's future plans, projections, strategies and expectations, and are based on assumptions and involve a number of risks and uncertainties, many of which are beyond the control of APDN. Actual results could differ materially from those projected due to our short operating history, limited financial resources, limited market acceptance, market competition and various other factors detailed from time to time in APDN's SEC reports and filings, including our Annual Report on Form 10-K filed on December 14, 2015, and our subsequent quarterly report on Form 10-Q filed on February 10, 2016 which are available at www.sec.gov. APDN undertakes no obligation to update publicly any forward-looking statements to reflect new information, events or circumstances after the date hereof to reflect the occurrence of unanticipated events, unless otherwise required by law.

                                                                            
                                                                            
                        APPLIED DNA SCIENCES, INC.                          
                   CONDENSED CONSOLIDATED BALANCE SHEETS                    
                                                                            
                                                 March 31,    September 30, 
                                                    2016           2015     
                                               -------------  ------------- 
                                                (unaudited)                 
                                                                            
                    ASSETS                                                  
Current assets:                                                             
Cash and cash equivalents                      $   9,785,827  $   7,312,184 
Accounts receivable, net of allowance of                                    
 $19,453 and $7,140 at March 31, 2016 and                                   
 September 30, 2015, respectively                  5,026,854      3,929,517 
Prepaid expenses and other current assets            126,367        293,351 
                                               -------------  ------------- 
Total current assets                              14,939,048     11,535,052 
                                                                            
Property, plant and equipment, net of                                       
 accumulated depreciation of $1,038,674 at                                  
 March 31, 2016 and $852,867 at September 30,                               
 2015                                                879,169        572,107 
                                                                            
Other assets:                                                               
Long term accounts receivables                             -      1,500,000 
Deposits                                              58,488         62,988 
Goodwill                                             285,386        285,386 
Intangible assets, net of accumulated                                       
 amortization and impairment of $353,816 and                                
 $238,368 at March 31, 2016 and September 30,                               
 2015, respectively                                1,549,493      1,598,779 
                                               -------------  ------------- 
                                                                            
Total Assets                                   $  17,711,584  $  15,554,312 
                                               =============  ============= 
                                                                            
     LIABILITIES AND STOCKHOLDERS' EQUITY                                   
                                                                            
Current liabilities:                                                        
Accounts payable and accrued liabilities       $   2,633,774  $   2,385,006 
Deferred revenue                                      50,162        282,050 
                                               -------------  ------------- 
Total current liabilities                          2,683,936      2,667,056 
                                                                            
Long term accounts payable                                 -        320,400 
                                               -------------  ------------- 
                                                                            
Total liabilities                                  2,683,936      2,987,456 
                                               -------------  ------------- 
                                                                            
Commitments and contingencies                                               
                                                                            
Stockholders' Equity                                                        
Preferred stock, par value $0.001 per share;                                
 10,000,000 shares authorized; -0- shares                                   
 issued and outstanding as of March 31, 2016                                
 and September 30, 2015                                    -              - 
Series A Preferred stock, par value $0.001 per                              
 share, 10,000,000 shares authorized; -0-                                   
 issued and outstanding as of March 31, 2016                                
 and September 30, 2015                                    -              - 
Series B Preferred stock, par value $0.001 per                              
 share, 10,000,000 shares authorized; -0-                                   
 issued and outstanding as of March 31, 2016                                
 and September 30, 2015                                    -              - 
Common stock, par value $0.001 per share;                                   
 500,000,000 shares authorized; 24,075,092 and                              
 21,504,578 shares issued and outstanding as                                
 of March 31, 2016 and September 30, 2015,                                  
 respectively                                         24,076         21,505 
Additional paid in capital                       233,038,874    224,186,760 
Accumulated deficit                             (218,035,302)  (211,641,409)
                                               -------------  ------------- 
Total stockholders' equity                        15,027,648     12,566,856 
                                               -------------  ------------- 
                                                                            
Total Liabilities and Stockholders' Equity     $  17,711,584  $  15,554,312 
                                               =============  ============= 
                                                                            
                                                                            


                        APPLIED DNA SCIENCES, INC.                          
              CONDENSED CONSOLIDATED STATEMENTS OF OPERATIONS               
                                (Unaudited)                                 
                                                                            
                            Three Months Ended         Six Months Ended     
                                 March 31,                 March 31,        
                             2016         2015         2016         2015    
                         -----------  -----------  -----------  ----------- 
                                                                            
Revenues                 $   573,322  $ 1,518,761  $ 1,897,436  $ 2,760,563 
                                                                            
Operating expenses:                                                         
Selling, general and                                                        
 administrative            3,120,469    2,901,207    6,674,831    7,569,950 
Research and development     729,079      373,380    1,201,013      651,652 
Depreciation and                                                            
 amortization                170,981      123,079      389,327      232,805 
                         -----------  -----------  -----------  ----------- 
                                                                            
Total operating expenses   4,020,529    3,397,666    8,265,171    8,454,407 
                         -----------  -----------  -----------  ----------- 
                                                                            
LOSS FROM OPERATIONS      (3,447,207)  (1,878,905)  (6,367,735)  (5,693,844)
                                                                            
Other income (expense):                                                     
Interest income                                                             
 (expense), net                4,062           16        6,907      (31,859)
Other (expense) income,                                                     
 net                         (24,478)      (6,693)     (33,065)     (13,135)
Loss on conversion of                                                       
 promissory notes                  -            -            -     (980,842)
Loss on change in fair                                                      
 value of warrant                                                           
 liability                         -            -            -   (2,994,540)
                         -----------  -----------  -----------  ----------- 
                                                                            
Net loss before provision                                                   
 for income taxes         (3,467,623)  (1,885,582)  (6,393,893)  (9,714,220)
                                                                            
Provision for income                                                        
 taxes                             -            -            -            - 
                         -----------  -----------  -----------  ----------- 
                                                                            
NET LOSS                 $(3,467,623) $(1,885,582) $(6,393,893) $(9,714,220)
                         ===========  ===========  ===========  =========== 
                                                                            
Net loss per share-basic                                                    
 and diluted             $     (0.14) $     (0.11) $     (0.27) $     (0.59)
                         ===========  ===========  ===========  =========== 
                                                                            
Weighted average shares                                                     
 outstanding-                                                               
  Basic and diluted       24,072,092   17,362,573   23,307,134   16,404,299 
                         ===========  ===========  ===========  =========== 
                                                                            
                                                                            


                        APPLIED DNA SCIENCES, INC.                          
             CALCULATION AND RECONCILIATION OF ADJUSTED EBITDA              
                                (Unaudited)                                 
                                                                            
                            Three Months Ended         Six Months Ended     
                                 March 31,                 March 31,        
                             2016         2015         2016         2015    
                         -----------  -----------  -----------  ----------- 
                                                                            
Net Loss                 $(3,467,623) $(1,885,582) $(6,393,893) $(9,714,220)
                                                                            
                                                                            
Interest (income)                                                           
 expense, net                 (4,062)         (16)      (6,907)      31,859 
Depreciation and                                                            
 amortization                170,981      123,079      389,327      232,805 
Loss on change in fair                                                      
 value of warrant                                                           
 liability                        --           --           --    2,994,540 
Stock based compensation                                                    
 expense                     499,668      539,996      954,781    2,538,519 
Loss on conversion of                                                       
 promissory notes                 --           --           --      980,842 
Bad debt expense              10,000           --       22,313        2,779 
                         -----------  -----------  -----------  ----------- 
                                                                            
Total non-cash items         676,587      663,059    1,359,514    6,781,344 
                         -----------  -----------  -----------  ----------- 
                                                                            
Consolidated Adjusted                                                       
 EBITDA (loss)            (2,791,036)  (1,222,523)  (5,034,379)  (2,932,876)
                         ===========  ===========  ===========  =========== 

-
Investor contact:
Debbie Bailey
631-240-8817
debbie.bailey@adnas.com

Sanjay Hurry
LHA
212-838-3777
shurry@lhai.com

Media contact:
Susan Forman 
Dian Griesel Int'l.
212-825-3210
sforman@dgicomm.com

web: www.adnas.com
twitter: @APDN