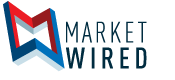 Plan C Offers Marketing Tips Which Target Vietnamese Americans in Honor of Asian Pacific American Heritage Month
/EINPresswire.com/ -- LOS ANGELES, CA--(Marketwired - May 12, 2016) - In honor of Asian-Pacific American Heritage Month, Plan C Agency (PCA), a full-service Asian-American owned and operated agency in Los Angeles and New York, provides some valuable insights on how companies and marketers can maximize their investments by focusing on an often forgotten Asian ethnic group. PCA released a new blog calling attention to an ethnic group that is often overshadowed by other Asian groups. PCA's CEO Giancarlo Pacheco noticed that while a third of the world's total Vietnamese population lives in the U.S. not a lot of marketers are targeting them. "Vietnamese Americans are overlooked due to a lack of leadership and/or representation on a corporate level," said Pacheco. "Compared to Chinese, Koreans, and Asian Indians, Vietnamese aren't as well represented when it comes to commercial management positions."
The blog article features quick facts on Vietnamese Americans' consumer influence and why it is wise to consider investing marketing dollars towards this ethnic group. PCA's blog includes examples of high-profile Vietnamese American success stories including California Senator Janet Nguyen, YouTube sensation Michelle Phan, and Sriracha creator David Tran.
About Plan C Agency
Plan C Agency (PCA) is an Asian-American owned and operated full-service agency helping Fortune 500 companies to effectively reach out to Asian American communities. Specializing in communications and marketing, PCA has a long track record of helping brands to connect authentically through creative and engaging methods. For more information and to read the latest blogs about Asian American marketing tips and trends, please visit www.plancagency.com. Click here to read the article on our PCA Blog. A bonus article featuring a Vietnamese-American broadcast journalist can be found here.
Image Available: http://www.marketwire.com/library/MwGo/2016/5/11/11G097793/Images/gian-91b77a228e42b65a97c8d2184750e19f.jpg
Image Available: http://www.marketwire.com/library/MwGo/2016/5/11/11G097793/Images/149C_(2)-3c48325aefd09698af84d02f1db068c3.jpg
Image Available: http://www.marketwire.com/library/MwGo/2016/5/11/11G097793/Images/IMG_1394-9044a3b0f1a79e5c9ad4ff4c78ed9820.JPG
Image Available: http://www.marketwire.com/library/MwGo/2016/5/11/11G097793/Images/SenatorNguyen(HiRes)-68e3b3cd2aef91f795f2f5a5fc812132.jpg
Media Contact

Christine Lee
Plan C Agency (PCA)
(213) 291-0707
Christine.Lee@plancagency.com