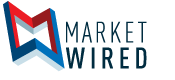 IntelGenx Reports Amendment of Stock Option Plan
/EINPresswire.com/ -- SAINT LAURENT, QUEBEC -- (Marketwired) -- 05/12/16 -- IntelGenx Technologies Corp. (TSX VENTURE: IGX)(OTCQX: IGXT) (the "Company" or "IntelGenx") reported today, that the Company's Board of Directors approved to amend the 2006 Stock Option Plan and to redesignate it as the "2016 Stock Option Plan". The number of shares available for issuance under the new Plan increased by 1,331,233 from 5,030,292 to 6,361,525, or 10% of the Company's issued and outstanding shares as of May 10, 2016. The 2016 Stock Option Plan is available on EDGAR and SEDAR for a complete review of the amendments.
About IntelGenx:
IntelGenx is a leading drug delivery company focused on the development of innovative products based on its proprietary oral drug delivery technologies.
Established in 2003, the Montreal-based company, listed on the TSX-V and OTC-QX, develops innovative oral drug delivery solutions based on its proprietary platform technologies, VersaFilm™, VersaTab™ and AdVersa™.
IntelGenx has developed a broad and diverse product portfolio addressing unmet market needs and offering lifecycle management opportunities. Forfivo XL™, launched in 2012, is the first and only FDA approved once-daily bupropion HCl 450mg dose in a single tablet for the treatment of major depressive disorder.
IntelGenx highly skilled team provides comprehensive pharmaceuticals services to pharmaceutical partners, including R&D, clinical monitoring, IP protection, analytical method development and regulatory services. IntelGenx state-of-the art manufacturing facility, established for the VersaFilm™ technology platform, supports lab-scale to pilot and commercial-scale production, offering full service capabilities to our clients. More information is available about the company at: www.intelgenx.com.
Neither the TSX Venture Exchange nor its Regulation Services Provider (as that term is defined in the policies of the TSX Venture Exchange), nor the OTCQX accepts responsibility for the adequacy or accuracy of this release.
Source: IntelGenx Technologies Corp.
Contacts:
Edward Miller
Director, Investor Relations and Corporate Communications
IntelGenx Corp.
+1 514-331-7440 (ext. 217)
edward@intelgenx.com