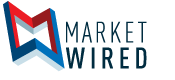 On4 Communications Emerges From Extended Quiet Period
/EINPresswire.com/ -- NEW YORK, NY -- (Marketwired) -- 05/12/16 -- On4 Communications, Inc. ("On4") (OTC: ONCI) (the "Company") is pleased to announce that paperwork was submitted to OTCmarkets.com this week in order to upgrade the Company to the "OTC Pink Current" tier. The submitted paperwork included financials, updated Company information, and an opinion letter from Company counsel.
On4 has also established a Twitter channel, @On4Company, as a means whereby to immediately begin communicating with investors as the Company aggressively moves out of an extended quiet period. As of April 31, 2016, On4 Communications had just under 450,000,000 shares outstanding with 218,000,000 of those shares being restricted.
About On4
On4 is a holdings company with an aggressive focus of acquiring proven and profitable businesses, especially those businesses operating in the $1.7 trillion healthcare industry.
Forward-Looking Statements
Except for the historical information contained herein, the matters discussed in this press release are forward-looking statements. Actual results may differ materially from those described in forward-looking statements and are subject to risks and uncertainties. See ON4's filings with the United States Securities and Exchange Commission which may identify specific factors that may cause actual results or events to differ materially from those described in the forward-looking statements.
Contact:
On4 Communications, Inc.
On4Company@gmail.com
(323) 487-0389