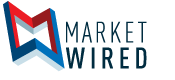 Kaplan Fox Announces That Air Cargo Settlements Now Total More Than $1.2 Billion
NEW YORK, NY--(Marketwired - May 08, 2016) -  Kaplan Fox & Kilsheimer LLP (www.kaplanfox.com) announces a $35 million settlement subject to court approval between Air New Zealand Limited ("Air New Zealand") and a plaintiff class in In re: Air Cargo Shipping Services Antitrust Litigation, 06-MD-1775 (JG) (VVP), a multi-district litigation pending in the Eastern District of New York.
/EINPresswire.com/ -- To date, plaintiffs have entered into settlements with 27 defendant groups totaling more than $1.2 billion, of which settlements with 24 defendant groups for $1.04 billion have been granted final approval by the court, and settlements with two defendant groups, including Air China Ltd. and Air China Cargo Co. Ltd. ("Air China") and Polar Air Cargo LLC, f/k/a Polar Air Cargo, Inc., Polar Air Cargo Worldwide, Inc., and Atlas Air Worldwide Holdings, Inc. ("Polar Air Cargo") totaling $150 million have been granted preliminary approval by the court. 
This litigation is still pending against defendant Air India Ltd. ("Air India").
Kaplan Fox serves as one of four co-lead counsel representing a class of direct purchasers from defendants of air cargo shipping services for shipments to or from the United States between January 1, 2000, and September 30, 2006, seeking compensation for alleged overcharges sustained as a result of a price-fixing conspiracy.
For more information about the firm, including pending cases and landmark settlements, please visit: www.kaplanfox.com.
You may contact the following Kaplan Fox attorneys about the case and the settlement at (212) 687-1980. 
Robert N. Kaplan:
rkaplan@kaplanfox.com

Gregory K. Arenson: 
garenson@kaplanfox.com