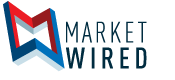 Supporters of maternity leave rallied on Mother's Day after new mom fired from Ryerson Students' Union
/EINPresswire.com/ -- TORONTO, ONTARIO -- (Marketwired) -- 05/08/16 -- Hundreds gathered just steps away from the Ryerson Students' Union this Mother's Day to express outrage at their illegal firing of a Toronto mother on maternity leave.
Gilary Massa was fired from the Ryerson Students' Union (RSU) December 1, 2015 -- three months into her maternity leave. Ms. Massa was the former Executive Director of Communications and Outreach, and worked for the organization for seven years. The #IStandWithGilary campaign was launched by concerned community members shortly after Massa filed a human rights case against her employer in early March.
Supporters rallied to demand that Massa be reinstated and a woman's right to maternity leave be upheld. "There is no better day than Mother's Day to stand up for all parents in Toronto and across the country," said Denise Martins, an organizer with the #IStandWithGilary campaign. "We have come together as workers, parents, and students to defend a woman's right to have a career and a family, and to let this bad boss know that their actions will not go unchecked."
"Not only is this a violation of her legal rights, but it is a hostile move that strikes at the heart of women's equality," said Candace Rennick, Secretary-Treasurer of CUPE Ontario. "The right of women to take pregnancy and maternity leave without fear of losing their jobs is fundamental to creating an equal society." In at least 178 countries around the world, maternity leave is guaranteed for working mothers. Canada is one of them.
The illegal firing by the RSU has thrown the reputation of the Ryerson University community as a leader on equity and diversity into question. "This is one of the most egregious human rights code violations in Ryerson University history and it has created a chilly climate on campus for women," says Saron Gebresellassi, Massa's legal counsel. "In 2016, Canadian women should not have to fight for the right to care for their newborn child. This employer must act now to ensure they are not left on the wrong-side of history."
Contacts:
Saron Gebresellassi
Litigation Lawyer
416-854-6645
saron@gebrelaw.ca

(English, French, German, Spanish,
Tigrinia, American Sign Language)