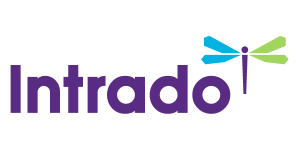 Rainbow Vet Hospital Warns of Pet Parasite Dangers This Spring
/EIN News/ -- BURBANK, Calif., May 08, 2016 (GLOBE NEWSWIRE) -- Many pet owners are enjoying the spring weather outdoors by taking their pets out for activities. However, spring and summer pose an increased risk for parasites, which can harm your pets. "Parasites attack at all times of year, but spring and summer form the high season for parasite problems," says Dr. Timothy Metzger of Rainbow Veterinary Hospital in Burbank, California.

Owners need to observe their pets for symptoms of parasite exposure and also seek veterinary assistance in order to identify the appropriate treatment to prevent and eliminate infestations. Dr. Metzger emphasizes making an appointment with a veterinarian to understand life cycles of fleas, ticks and internal parasites before selecting medications.
"One of the best defenses against ticks", Metzger says, "is to examine your pet's skin periodically, especially following hikes. Use tweezers to pull ticks free without twisting or crushing them."
Controlling fleas requires regular treatment with flea shampoos and medications, Metzger notes. These substances are more effective if applied at the right time during flea growth.
"We focus on educating pet owners about flea and tick control so they can minimize acute care visits to our clinic," Dr. Metzger says. "That's true for internal parasites as well."
Signs of internal parasites may not be obvious without diagnostic testing, according to the American Heartworm Society (AHS). Once heartworm infection advances in either a dog or cat, symptoms may include coughing, weight loss and lack of appetite.
Heartworm blood testing should occur about once a year for adult pets that appear healthy and more frequently for younger pets or ones that have health problems. Monthly oral medication is another necessity, as recommended by AHS, as the condition can kill pets if untended.
Additionally, AHS notes that mosquitos help spread heartworm disease. When mosquitos bite pets that have heartworms, the insects consume microscopic heartworm babies that develop into dangerous larvae within 10 to 14 days. When a mosquito carrying the larvae bites a cat or dog, the pet becomes infected.
Pet physicals at Rainbow Veterinary Hospital include diagnostic testing of pet fecal matter to identify other kinds of intestinal worms as well as giardia, which is caused by microscopic parasites.
In an effort to battle these pet parasite problems and to raise awareness about heartworm disease, Rainbow Veterinary Hospital is currently offering existing clients a parasite testing and prevention package which offers a savings of up to $85, available now through June 30, 2016. Participation requires purchase of Tri-Heart chewable tablets, and pet owners must have visited the clinic within the past year.  Additional specials for new patients are also available, including $25 off their first visit.
Located at 2321 W. Empire Avenue, in Burbank, Rainbow Veterinary Hospital offers services ranging from wellness checks to surgery. It is open Monday through Saturday and can be reached at (818) 846-1166, with more information found on their website, http://rainbowvethospital.com/.
Rainbow Veterinary Hospital, (818) 846-1166
https://www.heartwormsociety.org/pet-owner-resources/heartworm-basics,
http://www.pethealthnetwork.com/dog-health/dog-checkups-preventive-care/why-does-my-veterinarian-want-a-poop-sample/page/0/1