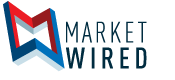 Intel and Barnes & Noble Become Presenting Sponsors of Maker Faire Bay Area 2016 Underscoring Support of Maker Movement & Makers Everywhere
/EINPresswire.com/ -- SAN FRANCISCO, CA--(Marketwired - May 02, 2016) - Maker Faire, the Greatest Show (and Tell) on Earth, is pleased to announce that Intel and Barnes & Noble have joined Maker Faire Bay Area 2016 as Presenting Sponsors. The Bay Area event will be held Friday through Sunday, May 20-22, 2016, at the San Mateo Event Center in San Mateo, CA. Presenting Sponsors are leaders in the Maker Movement who are committed to educating and inspiring Maker enthusiasts, carrying forward the values and culture of the movement, and showcasing their leadership at Maker Faire.
"We couldn't be more excited about these two partners coming on board to support the Maker Movement and Maker Faire itself," said Sherry Huss, vice president of Maker Media and co-founder of Maker Faire. "It's clear that the values held by all Makers are of great importance to them and align with their own corporate cultures. They will bring that mindset to all of their activities at the Faire allowing Makers of all skill levels to start, or advance, their own projects."
Intel has a long history of collaboration with Maker Faire Bay Area. The company is deeply involved in the Maker Movement and has been a steadfast supporter of Makers around the world, including Maker Faire enthusiasts. Intel takes pride in its history, beginning with some of the earliest tinkerers in Silicon Valley, and in its efforts to forge a better future.
"Delivering technologies that empower and inspire Makers of all ages to learn, invent and carry on the legacy of DIY innovation is core to Intel's values," said Josh Walden, senior vice president and general manager for Intel's New Technology Group. "Intel's continued sponsorship of Maker Faire demonstrates our ongoing commitment to the Maker Movement and support of the Bay Area Maker community."
At the Faire, Intel will be giving attendees first-hand experience with its technologies, such as the Arduino 101 board powered by the Intel® Curie™ module, the Intel Edison board and the Intel Galileo board with interactive installations, games and build zones to unlock their creativity. In addition, attendees will also be able to make music with the DJ collective, Thud Rumble, or build on the Arduino 101 boards powered by Intel. Attendees will also have the opportunity to learn more about "America's Greatest Makers," an inspiring reality series where teams of Makers compete to create the world's newest technology breakthrough and win a $1 million grand prize. America's Greatest Makers is currently accepting submissions for season two and visitors to the Intel booth will have the opportunity to begin the online submission process, presenting their best ideas in a video interview and signing up to receive additional information. America's Greatest Makers can be seen on TBS on Tuesdays and features inventors creating wearable technology and smart, connected consumer devices using the Intel Curie module. Attendees can also interact directly with the current season contestants, who will be demonstrating their inventions in the Intel booth at Maker Faire Bay Area 2016.
Barnes & Noble is an established national retail partner of Maker Media's Make: branded products and other Flagship Maker Faires in the US. In addition, Barnes & Noble recently announced plans to host its second annual Mini Maker Faire in all Barnes & Noble stores nationwide in November. Joining Maker Faire Bay Area as a Presenting Sponsor is a natural extension of Barnes & Noble's ongoing commitment to the Maker Movement and tech literacy, and providing opportunities directly to the public to further both endeavors. The overall partnership with Barnes & Noble promises to continue providing an educational platform for teachers, Makers, doers, creators, inventors, and innovators.
"Barnes & Noble is proud to be a Presenting Sponsor of Maker Faire Bay Area. It's another important milestone in our ongoing campaign to promote tech literacy across the country," said Kathleen Campisano, vice president of toys and games at Barnes & Noble. "We invite all attendees to visit the Barnes & Noble Pop-Up Shop at the Faire for interactive product demonstrations from leading educational and technology companies, where people of all ages can enjoy hands-on learning experiences that educate and engage."
A visit to the Barnes & Noble Pop-Up Shop at Maker Faire Bay Area will allow Makers to get a first look at some amazing new technology and educational products, including Air Hogs Connect from Spin Master, which takes drone flight to a whole new level of augmented reality gaming; Fisher Price's Think & Learn Code-a-pillar for preschoolers, the perfect introduction to coding for little Makers; and Sphero, which advances the coding and programing journey with demonstrations of Star Wars' new favorite character BB8, the app-enabled droid that's as authentic as it is advanced. Attendees will also have the opportunity to explore robotics with Vex by experimenting with their four-points-of-motion robotic arm; create something extraordinary with Magformers incredible magnetic 3D construction tiles; and will even get to try the new Moleskine Smart Writing Set that features NCode™ technology, which instantly digitizes handwritten notes and sketches that are editable and easily shared with smartphones and tablets. The xyzprinting da Vinci Jr. Wi-Fi, along with the bestselling Make: Kits and other Make products and books will be on display and for purchase in and throughout the fairgrounds.
Intel and Barnes & Noble will each have a significant presence at Maker Faire Bay Area, allowing attendees of all ages and interests to discover new projects, tools for making, best practices for advancing current projects, DIY kits, and so much more. Tickets for Maker Faire Bay Area 2016 are on sale now and available at online-only, advance pricing through Thursday, May 19, at http://mfba2016.eventbrite.com.
About Maker Faire
Maker Faire is the Greatest Show (and Tell) on Earth -- a family-friendly showcase of invention, creativity, and resourcefulness, and celebration of the Maker Movement. It's a place where people of all ages and backgrounds gather together to show what they are making and share what they are learning.
Maker Faire has celebrated 150 Faires in 2015 alone and has engaged more than 1.2 million attendees globally in over 30 countries around the world. The 10th annual Maker Faire Bay Area welcomed some 1,200 Makers and 145,000 attendees. World Maker Faire New York, the East Coast flagship event, has grown in five years to 930+ Makers and 95,000 attendees.
Located in San Francisco, California, Maker Media has been widely credited with jumpstarting the worldwide Maker Movement, which has been a transforming force in innovation, culture, and education. In addition to publishing Make: magazine and producing Maker Faire, Maker Media develops "getting started" kits and books it sells through its Maker Shed store as well as other retail channels.
Calendar Editors
A celebration of DIY culture, Maker Faire Bay Area 2016 runs Friday-Sunday, May 20-22, 2016, at the San Mateo Event Center, 1346 Saratoga Drive, San Mateo, CA. Friday, 1 pm to 5 pm; Saturday, 10 am to 7 pm; Sunday, 10 am to 6 pm. Tickets range from $20.00-80.00 (ages 3 and under are free) and can be purchased at http://mfba2016.eventbrite.com. World Maker Faire New York 2016 is slated for Saturday-Sunday, October 1-2, at the New York Hall of Science in Queens, New York. More information about Maker Faire can be found at http://www.makerfaire.com.
Social Media
Friend us on Facebook
Follow us on Instagram
Follow us on Twitter: @makerfaire
Tweet this: Celebrate 11 years of #Making! #Makerfaire Bay Area is back 5/20-22 http://bit.ly/1U9VIo7 #MFBA16
Maker Faire Bay Area 2016 Sponsors
Maker Faire Bay Area 2016 Sponsors: Presenting Sponsor: Intel, Barnes & Noble; Goldsmith: Arrow Electronics, Department of Energy, Google, Microsoft; Silversmith: Atmel, Cognizant Technology Solutions, Cypress Semiconductor, Jack Link's, Makeblock, Qualcomm.
Image Available: http://www.marketwire.com/library/MwGo/2016/5/2/11G096238/Images/MF16BA_Badge-bc22d60463aa9a23b91f41d7f6bc403d.jpg
Contact Information
PRESS QUERIES ONLY
Bridgette Vanderlaan
Email contact

@gidgev
(727) 278-2888