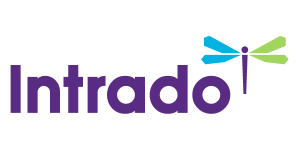 Horace Mann focuses on educator health during Teacher Appreciation Week
Healthy Summer Giveaway to help teachers stay fit during the summer
/EIN News/ -- SPRINGFIELD, Ill., April 30, 2016 (GLOBE NEWSWIRE) -- During National Teacher Appreciation Week, Horace Mann, a company that helps educators stay financially fit, is offering teachers a chance to win tools to stay physically fit during the summer. Educators can register to win a Fitbit, a $150 gift card to put toward a gym membership, and a Blue Apron food delivery subscription.

"Someone who is financially and physically fit feels better about themselves," said Horace Mann Social Media Analyst Nate McGrath. "By giving teachers a chance to win these tools, we hope to inspire them to not only think about their financial fitness, but to keep their mind and body healthy as well. These healthy educators can return to school this fall recharged and ready to take on a new school year."

Educators can enter the "Healthy Summer Giveaway" through Horace Mann's Facebook page until May 5. A total of five winners will be chosen.

During Teacher Appreciation Week, Horace Mann will connect teachers with its "Making Dreams Possible" video campaign and introduce a new whiteboard video series focusing on helping teachers reach their dreams through a healthy lifestyle. The videos will showcase how educators can reach their financial goals, as well as provide health tips.

About Horace Mann
Horace Mann (Horace Mann Educators Corp. (NYSE:HMN)) is the largest national multiline insurance company focused on helping educators establish retirement goals and understand how to achieve those goals. Horace Mann provides auto and homeowners insurance, retirement annuities, life insurance and other financial solutions. Founded by Educators for Educators® in 1945, the company is headquartered in Springfield, Illinois. For more information about the company, visit horacemann.com.

 
Contact: Michelle Eccles, 
         Horace Mann, 
         217-788-5394, 
         michelle.eccles@horacemann.com