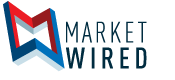 Standing with Asian & South Asian Workers Against Income Inequality
OFL Statement for Asian & South Asian Heritage Month - May 2016
/EINPresswire.com/ -- TORONTO, ONTARIO -- (Marketwired) -- 04/30/16 -- Across Ontario, workers are joining the Asian and South Asian communities in recognizing May as both Asian Heritage Month and South Asian Heritage Month. However, while the Ontario Federation of Labour (OFL) acknowledges and celebrates the rich history of Asian and South Asian Canadians and their contributions to our country, we are also fighting to tear down the economic and social barriers they continue to face.
A recent report on Chinese restaurant workers uncovered alarming rates of exploitation, including wages that are below the minimum wage, wage theft and widespread violation of employment standards and labour law. Further down the food chain, a group of Tibetan produce pickers have been fighting for five months to get a first contract that would bring their wages up to levels paid to their counterparts at the Ontario Food Terminal. These recent stories are all too common ones and fall against a backdrop of a recent rise in precarious work in Ontario that is hitting immigrant and racialized communities the hardest.
"Canadian workers are proud of the contributions that the hundreds of thousands of Asian and South Asian workers have made to our country and our labour movement, but today we are reminded that Ontario's outdated labour laws and lack of legal enforcement are conspiring against their success in our economy," said OFL President Chris Buckley. "While we challenge systemic racism, we must also raise the floor for every worker. Asian, South Asian, and other racialized and predominantly immigrant communities, won't be able to reach their full economic potential without broad improvements to employment standards, a $15 minimum wage and easier access to joining a union."
For the first time in over 20 years, the Ontario government has opened up the laws pertaining to employment standards and labour relations across the province. In doing so, it has given hope to many racialized workers in Ontario, who understand that better employment standards and easier access to union membership can be a pathway out of poverty.
"Poverty and precariousness continue to plague Ontario's racialized and immigrant people, and they drive a wedge between communities," said Ahmad Gaied, OFL Executive Vice-President. "Meaningful strides towards ending racism and inequality will not happen unless every Ontarian can fully participate in our society and our economy. Challenging racism is about much more than speaking out against prejudice and discrimination when we witness it, it is about standing together across diverse communities to confront the systemic barriers to equal opportunity."
Asians and South Asians have a long and proud history of immigrating to Canada as workers and finding a permanent new home. Many of them arrived very early in Canada's history, travelling from various Asian countries and the Indian subcontinent to the Americas. However, many other Asians have travelled to Ontario from such places as Uganda, Kenya, Australia, South Africa, Mauritius, Fiji, United Kingdom, Guyana and Trinidad and Tobago, to name a few. Today, a diverse Asian and South Asian population makes up a significant proportion of Ontario's population. Proudly drawing upon their richly varied traditions and heritage, Asian and South Asian people contribute to many aspects of culture, commerce and public service across the province.
"Many Asian and South Asian people in Canada have responded to inequality and discrimination by actively challenging racism in all of its forms and making Canada a better place for everyone to live and work," said Gaied. "The trade union movement must not only support our Asian and South Asian members and allies, but we must also acknowledge their activism in our communities and unions everyday. Their accomplishments are a vital part of Canadian history."
The Asian Canadian Labour Alliance (ACLA) is an important part of Ontario's labour movement, with a mandate focused on social unionism and anti-racism. The OFL calls on its Asian and South Asian members to get active in the work of ACLA and help fight for equity in our workplaces, our unions and our society. For more information, visit: www.ACLAontario.ca.
The Ontario Federation of Labour (OFL) represents 54 unions and one million workers in Ontario. For information, visit www.OFL.ca and follow the OFL on Facebook and Twitter: @OFLabour.
Contacts:
Joel Duff
OFL
Communications Director
416-707-0349
jduff@ofl.ca