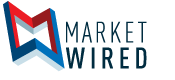 Delta Order Great for Our Membership
Great for the Canadian Aerospace Industry
/EINPresswire.com/ -- TORONTO, ONTARIO -- (Marketwired) -- 04/28/16 -- "This is great news for our IAM membership at Bombardier and indeed for the Canadian aerospace industry as a whole," said a pleased IAM Canadian General Vice President Dave Ritchie.
Ritchie was reacting to the announcement this morning that Bombardier confirmed its biggest order so far for its C Series airliner: an order from U.S. giant Delta Airlines for up to 125 jets.
"I am so pleased to see that the airline industry is finally realizing that the C Series is a superior aircraft and one that will take the industry toward the next century," said Ritchie. The order from a major global airline is a significant boost to the C Series program. Delta has placed a firm order for 75 of the 120-seat C Series 100 model with options on an additional 50 aircraft. The value of the deal is about $5.6 billion U.S. The first Delta C Series 100 aircraft will be delivered in 2018.
On February 17, 2016, Air Canada announced it would purchase 45 C Series 300 aircraft with options on 30 additional aircraft. Bombardier's C Series order book now stands at 370 firm orders.
"It's taken us a while to get there but finally we have recognition for what we knew from the beginning, what is to become a world product leader in commercial aviation," said Ritchie.
The IAM which is the largest union in the Canadian Aerospace industry, represents over 4,600 workers at Bombardier.
Contacts:
Dave Ritchie
IAM Canadian General Vice President
416-386-1789 Ext #6323

Bill Trbovich
IAM Director of Communications
416-386-1789 Ext #6331/416-735-9765