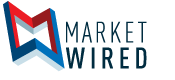 Konecranes New SLX Inverter-Controlled Electric Chain Hoist Uses Smart Features to Jump-Start Productivity
Konecranes Inverter-Driven Option of Its Award-winning CLX Chain Hoist Design Pushes the Productivity Envelope Even Further
SPRINGFIELD, OH--(Marketwired - April 28, 2016) - A long list of Konecranes Smart Feature lifting technologies have been incorporated into the company's latest electric chain hoist, known as the SLX. An option to the CLX, which won the prestigious Red Dot Award for product design in 2013, SLX offers all of the technology found in the CLX, and more. SLX brings inverter-controlled hoisting to this lifting category by incorporating Smart Features that were previously available only on Konecranes larger-capacity wire rope hoists.
/EINPresswire.com/ -- For the first time, SLX gives chain hoist users the benefits of Extended Speed Range (ESR), which allows higher lifting and lowering speeds when lighter loads are handled. When the load is less than 30 percent of the rated load, the hoist can be operated at over 200 percent of its rated speed.
"True stepless ESR is achieved because the maximum allowed speed is automatically calculated based on the measured load," says Chuck Snook, Product Sales Manager, Konecranes Region Americas. "The SLX chain hoist with ESR also facilitates precision lifts with excellent inching capability."
Another savvy new feature is the Programmable Limit Switch, which allows the customer to program an additional electronic upper and lower limit for the hoist. This feature helps to increase safety because it prevents the operator from using the standard mechanical upper limit switch as an operating limit switch, a practice that can be detrimental to safety and long term reliability of the equipment. It enhances productivity because lifting can be kept within a predetermined "work envelope" that defines the most efficient performance range for the lift.
SLX also has an Electronic Overload Device. The strain gauge sensor that measures the load for ESR also functions as an electronic overload device within the drive itself. This technology is in addition to the hoist's standard overload slip clutch. The redundant Electronic Overload Device further inhibits unsafe situations when an operator tries to lift a load that is too heavy.
Two more Smart Features additionally "polish the apple" for Konecranes SLX. Shock Load Absorption uses the inverter drives to reduce hoisting speed automatically if a load is picked up abruptly. The resulting reduction in dynamic forces provides safer load handling, protects fragile loads and extends the lifetime of mechanical components. And finally, Slack Chain Control stops lowering movement when slack in the chain is detected.
According to Chuck Snook, SLX is available in units up to 2-ton capacity through three frame sizes, with a standard two-year product warranty, including parts and labor.
"Konecranes new SLX is, simply, better than a contactor-controlled hoist," says Snook. "It is useful for a wide variety of applications. If you have low ceilings, the Programmable Limit Switch is fantastic. If you need high lifts, the Extended Speed Range, or ESR, can really speed up cycle times."
About Konecranes, Inc.
Konecranes is a world-leading group of Lifting Businesses™, serving a broad range of customers, including manufacturing and process industries, shipyards, ports and terminals. Konecranes provides productivity-enhancing lifting solutions as well as services for lifting equipment and machine tools of all makes.
In 2015, Group sales totaled EUR 2,026 million. The Group has 11,900 employees at 600 locations in 48 countries. Konecranes is listed on the NASDAQ OMX Helsinki (HEX: KCR1V).
The following files are available for download:
Additional information:
Press:
Todd Blair
Director, Marketing and Communications, Region Americas
todd.blair@konecranes.com
937.525.5560