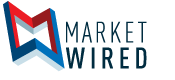 Back at It Again -- Tillys Is Excited to Raise Money for Tilly's Life Center
Ninth Annual Event Benefiting Teens to Feature Stars of Action Sports Industry
/EINPresswire.com/ -- IRVINE, CA--(Marketwired - April 25, 2016) -  Tilly's Life Center (TLC), a charity founded by the Tillys' co-founder, Tilly Levine, announced that its 9th annual golf event has received an astounding amount of support with the potential to raise more than $200,000 for the charity. This year, the event will feature foursomes that will include skateboarding icons, such as Ryan Sheckler, and brands like Volcom, RVCA, and LRG. Tillys' "Tillyadega Nights" Charity Golf Event, Auction, and Party will take place Monday, May 2 at the Dove Canyon Golf Club in Dove Canyon, California.
"Tillys is proud to support TLC's mission of empowering teens and helping them cope with adversity," said Ed Thomas, President and CEO at Tillys. "We are very grateful, as is TLC, for everyone's support of this great cause."
This year's event goes beyond golf and offers attendees food, activities and entertainment into the evening including raffles, a silent auction, live auction, DJ, giveaways and more. Contest prizes include a BMW for a hole-in-one, as well as closest-to-the-pin, longest drive, and a putting contest to keep players on their toes. Brands that will be participating in this year's event include some of action sports' biggest players such as Vans, Billabong, Electric, Converse, Stance, Element, The North Face, and more.
TLC is a youth-focused 501(c)(3) aimed to empower teens by teaching life skills that build confidence, inspire compassion, and encourage them to pursue their dreams. Leveraging public schools and after school club programs, TLC is a program based on experiential learning, with a curriculum based on self-discovery. The organization's goal for this year's golf event is to raise additional funding that will allow them to expand the reach of their program to reach teens in every part of Southern California and beyond.
For more information on the event, please visit www.tillys.com/charitygolf.
To stay connected, follow:
Facebook: facebook.com/tillyslifecenter and facebook.com/Tillys
LinkedIn: linkedin.com/tillyslifecenter and linkedin.com/Tillys
Instagram: @tillyslifecenter and @tillys
Twitter: @TillysLC and @Tillys
About TLC
TLC aims to empower teens to overcome their own adversity and crisis through positive thinking. Through tested methodologies from globally-respected thought leaders, TLC teaches effective life tools that enable teens the confidence and self-esteem they need to take responsibility for themselves -- ultimately giving them the power to make positive changes in their own lives. To find out more, please visit www.tillyslifecenter.org.
About Tillys
Tillys is a leading destination specialty retailer of West Coast inspired apparel, footwear, and accessories with an extensive assortment of the most relevant and sought-after brands rooted in action sports, music, art, and fashion. Tillys is headquartered in Southern California, and as of April 20, 2016 operates 224 stores and its website, www.tillys.com.
Press Contacts:
Debs Cser
714.310.9651
deborah@masterplanpr.com
Or
Angel Granillo
909.576.1758
angelyssa@masterplanpr.com