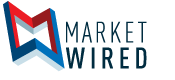 University of Calgary has sound plan for the management and operations of Mac Hall
All student programs, services, and activities will remain fully operational
/EINPresswire.com/ -- CALGARY, AB--(Marketwired - April 25, 2016) - The University of Calgary is disappointed that the university and the Students' Union were unable to resolve the Mac Hall ownership issue, or reach an agreement to maintain the Students' Union's management of Mac Hall through mediation.
The University of Calgary would like to correct inaccuracies reported in the Students' Union's media release dated April 25, 2016.
If the university assumes management and operations of Mac Hall the building will remain fully open and operational for students and the campus community. As has been stated repeatedly, the university will not "confiscate" SU revenues. The SU will continue to run all of the businesses it owns and operates in Mac Hall, and collect the revenues. This includes the MacEwan Conference and Event Centre, Bound and Copied, Stör, The Den and Black Lounge, and the MacEwan Hall concert venue.
The university is committed to working with the SU to continue to support student programs and services in Mac Hall through the utilization of net proceeds received from third-party (not SU) tenants in the building.
The SU has been given the option of continuing to occupy its current space in the building.
The current License of Occupation, Operating and Management Agreement (LOOMA) refers to the university as owner. The LOOMA was signed by both the SU and the university on December 9, 1999.
The university is not terminating the operating and management agreement four years before the end of its term. The agreement expired December 9, 2015 and was extended through the mediation period. It now expires May 6, 2016.
Read more about Mac Hall negotiations.
About the University of Calgary
The University of Calgary is making tremendous progress on its journey to become one of Canada's top five research universities, where research and innovative teaching go hand in hand, and where we fully engage the communities we both serve and lead. This strategy is called Eyes High, inspired by the university's Gaelic motto, which translates as 'I will lift up my eyes.'

For more information, visit ucalgary.ca. Stay up to date with University of Calgary news headlines on Twitter @UCalgary. For details on faculties and how to reach experts go to our media center at ucalgary.ca/mediacentre.
Media Contact
Drew Scherban
Media Relations Advisor
University of Calgary
Office: 403.210.7752
Cell: 403.470.8895
drew.scherban@ucalgary.ca