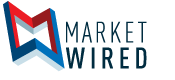 Pure Aesthetics Introduces New Body Contouring Treatment
/EINPresswire.com/ -- SYDNEY, AUSTRALIA -- (Marketwired) -- 04/25/16 -- The staff at Pure Aesthetics is pleased to announce the addition of a revolutionary body contouring treatment, offering patients a non-surgical alternative in cosmetic body sculpting. CLATUU™ is an innovative treatment that reduces stubborn pockets of fat through a technology known as cryolipolysis or fat freezing. The device can be used on nearly any area of the body, so patients can meet a number of their aesthetic goals using the same innovative procedure.
CLATUU™ is available for men and women with isolated areas of stubborn fat that have not responded to diet and exercise. The procedure works on various areas of the body, including the hips, flanks, midsection, thighs and back. The handpieces are even effective in hard-to-reach areas like bra bulges and the upper arms. CLATUU™ is not recommended as a weight loss procedure and should only be used for those that have achieved a healthy weight but have focal areas of fat that will not come off despite their best efforts.
Fat cells respond to temperature differently than other cells of the body, which allows them to be destroyed by concentrated cooling that does not affect the rest of the body's tissue. The damaged fat cells are collected and eliminated by the body's natural processes, leaving a smoother, sleeker body contour in the treatment area. Because those fat cells are destroyed and eliminated, CLATUU™ is considered a permanent method of fat reduction. However, if a healthy weight is not maintained after the procedure, other fat cells can enlarge, and another treatment may be required to restore positive results.
CLATUU™ offers a number of advantages over traditional methods of fat freezing. First, this device offers dual handpieces and sufficient energy to cool two treatment areas at one time. This saves significant treatment time for the patient. The handpieces also allow for treatment of smaller areas like the upper arms and bra rolls, which cannot be effectively addressed with other fat-freezing devices.
CLATUU™ may be a new procedure, but it offers proven results with fat-freezing technology that has been around for some time. This procedure requires no anaesthesia or downtime, unlike surgical methods of body contouring. Results develop gradually over time, and once they become evident, they are permanent as long as a healthy weight is maintained after the procedure.
The surgeons and staff at Pure Aesthetics are one of the first in the Sydney City and Macquarie University areas to offer this innovative treatment. They are looking forward to offering this revolutionary method of body contouring that is versatile enough to achieve a wide variety of aesthetic goals.
To view the original source of this press release, click here:
https://www.pureaesthetics.com.au/news-room/pure-aesthetics-introduces-new-body-contouring-treatment
Pure Aesthetics
Level 6, 149 Macquarie Street
Sydney, NSW 2000
02 9252 9262
Email Contact