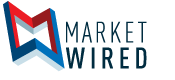 Dundee Securities Ltd. Announces Closing of the Sale of Certain Assets of Dundee Goodman Private Wealth
/EINPresswire.com/ -- TORONTO, ONTARIO -- (Marketwired) -- 04/25/16 -- Dundee Securities Ltd., announced today it has closed the previously announced transaction which will see Echelon Wealth Partners Inc. (formerly Euro Pacific Canada) ("Echelon") acquire certain assets of Dundee Goodman Private Wealth ("DGPW"), a division of Dundee Securities Ltd.
A group of 72 investment advisors and related support teams have completed the transfer from DGPW to Echelon. The advisors and other personnel transferring to Echelon will remain in the offices where they are currently located across Canada in Toronto, Montreal, Ottawa, Calgary, Vancouver, and Victoria.
"Our former advisors have joined a firm with a similar entrepreneurial, client-focused culture and we wish them all the best," said Richard McIntyre, Executive Vice President and Head of Dundee Global Investment Management. "We remain focused on building a wealth management division that provides integrated and diversified financial products and services focused on the high-net-worth and ultra-high-net-worth markets."
About Dundee Corporation
Dundee Securities Ltd. is an indirect wholly-owned subsidiary of Dundee Corporation. Dundee Corporation is a public Canadian independent holding company, listed on the Toronto Stock Exchange under the symbol "DC.A". Through its operating subsidiaries, Dundee Corporation is engaged in diverse business activities in the areas of investment advisory, corporate finance, energy, resources, agriculture, real estate and infrastructure. Dundee Corporation also holds, directly and indirectly, a portfolio of investments mostly in these key areas, as well as other select investments in both publicly listed and private enterprises.
Contacts:
Dundee Corporation
John Vincic
Media Relations
(647) 402-6375

Dundee Corporation
Lucie Presot
Executive Vice President and Chief Financial Officer
(416) 365-5157