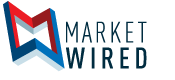 LearnUp to Empower 500,000 Job Seekers to Become Hire-Ready by 2017
365 by Whole Foods, Sheetz, Inc. and The Fresh Market Join LearnUp in Skills Coaching, Hiring and Advancing Job Seekers
/EINPresswire.com/ -- SAN FRANCISCO, CA -- (Marketwired) -- 04/25/16 -- LearnUp, the first and only pre-hire skills coaching platform to advance careers, streamline hiring and drive long-term business impact, today announced a commitment to empower 500,000 job seekers with access to the skills needed to get hired and build careers by 2017 with 365 by Whole Foods Market, Sheetz, Inc. and The Fresh Market.
Thirteen million Americans -- roughly 10 percent of the U.S. working population -- work in front-line jobs in retail, food and customer service. But at the same time, 90-day turnover in these industries ranges from 60-150 percent. LearnUp's technology prepares people with job-specific skills coaching during the application process, and gives them ongoing support to succeed once they're on the job. Applicants that complete LearnUp's pre-hire skills coaching are three times more likely to be hired, and 78 percent of them outperform peers hired the traditional way. Turnover rate for LearnUp hires is 10-30 percent lower than non-LearnUp hires, providing greater ROI and cost savings for the companies that employ them.
"There's an information gap between job seekers and employers in our country that leads people to apply for dozens of jobs without sufficient information around what it takes to be qualified," said LearnUp CEO Alexis Ringwald. "At LearnUp, we're leading a movement to empower employers and job seekers to succeed together, and we're partnering with these innovative companies to do so. We give people the skills and confidence to get hired, while employers get job-ready applicants they can build a future with."
Now, Sheetz, Inc. a convenience retailer, will partner with LearnUp for hiring in 100 stores, with the objective of expanding to all 520 locations long-term. Specialty grocer The Fresh Market will roll out its partnership with LearnUp to all 180 of its stores nationwide. 365 by Whole Foods Market is incorporating LearnUp to attract a success-ready workforce as it expands its new brand. Together, these employers will partner with LearnUp to empower 500,000 job seekers with the skills to get hired.
"The 365 by Whole Foods brand is dedicated to bringing healthy food to more people, efficiently and at a lower price," said 365 by Whole Foods Market President Jeff Turnas. "As we prepare to debut our new store model, our partnership with LearnUp will be instrumental in helping us hire a hardworking team that's ready to go on day one, reducing our time-to-hire and supporting a reduction in employee turnover. Having workers who are better prepared from the start fits beautifully into our model of efficiency and passion for investing in our team members."
Since launching in 2012, LearnUp has brought its technology to major national employers including AT&T, Gap, Inc. and Sprint. The model has demonstrated success with companies like Old Navy, which has reduced its interview-to-hire ratio from 7:1 to 2:1 and has seen stronger applicants, higher performance and better retention.
LearnUp is announcing its new and expanded partnerships with these companies to help mark the one year anniversary of the White House UpSkilling Summit on April 24, 2015, which helped launch UpSkill America at the Aspen Institute, an employer-led movement to encourage employers to invest in developing the skills of their frontline workers.
About LearnUp
LearnUp empowers people to have a voice, get a job and reach their potential. We've created the first and only pre-hire skills coaching platform to advance careers, streamline hiring and drive long-term business impact. We combine an exclusive focus on pre-hire engagement with a scientifically validated methodology to help the world's leading employers prepare and hire thousands of qualified, ready-to-succeed employees. Our global partners include leaders such as Gap, Inc. and AT&T. The company was named 2015 Technology Pioneer by the World Economic Forum. For more information, visit www.learnup.com.