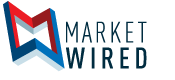 Considering Plastic Surgery? San Diego Plastic Surgeon Gives Tips on How to Choose the Right Plastic Surgeon
/EINPresswire.com/ -- SAN DIEGO, CA -- (Marketwired) -- 04/25/16 -- Dr. Antoine Hallak, a San Diego plastic surgeon, is reporting plastic surgery procedures are on the rise and to do your homework before choosing a surgeon. According to the American Society of Plastic Surgeons, since 2000, overall procedures have risen 115 percent, but the types of procedures patients are choosing are changing.
Plastic surgery ranges from tiny correctional procedures like earlobe repair to completely body-altering ones like tummy tucks, so finding an experienced and honest plastic surgeon is a must. With everything on the internet, it is easy to find countless surgeons; finding a surgeon you can trust, however, is not really something Google can tell you. When choosing which surgeon is right for you, there are several aspects to consider. These include, among other things, their experience and education. To ensure your wishes are fulfilled, consider these tips on how to choose a plastic surgeon.
Board Certification
The American Board of Plastic Surgery (ABPS) has formed a branch specifically for the certification of plastic surgeons, which produces highly trained, qualified surgeons dedicated to providing their patients with the highest quality care possible in the industry. Many surgeons are certified, but seek out those certified by the ABPS, because they are the best of the best, which your body deserves.
Environmental Safety
To ensure your safety during the surgery, consider the environmental safety aspects related to cosmetic surgery, including the anesthetist and the operating facility itself. When choosing a facility, ask about the anesthetist's qualifications, which should be either a Certified Registered Nurse Anesthetist (CRNA) or a Board Certified Anesthetist. Waking up in the middle of a surgery because the anesthesia was too light would be an absolutely traumatic experience. Also consider the facilities levels of accreditation, which, for your safety, should be American Association for Accreditation of Ambulatory Surgery Facilities (AAAASF), Accreditation Association for Ambulatory Heath Care (AAAHC), or Joint Commission on Accreditation of Healthcare Organization (JCAHO) certified.
Experience
Cosmetic surgery contains several different branches for procedures, so different surgeons specialize in different aspects of surgery. For example, if you were to want liposuction or a tummy-tuck, a surgeon that specializes in facial reconstruction would not be the best option. Pick a board-certified plastic surgeon that has trained in the procedure you want, and performed it numerous times, so that you know that specific surgeon has the experience they should.
Connection
Changing the dimensions of your body is almost always an emotional occasion, and your surgeon is going to be the person you see most during this time of transition. Make sure that you and your cosmetic specialist connect on an emotional level, so that you feel comfortable around them and can express concerns about the procedure as well as your personal habits and medical history. Consider whether or not you trust this surgeon to make choices based on your personal safety, as altering your body is a big responsibility.
Aesthetics
When deciding which surgeon you want, an important factor is their aesthetic views. This is the point where no amount of reviews or recommendations will help you; personal taste varies dramatically from one person to the next. Look over several different plastic surgeon's patient's results, and consider if the qualities shown match your own personal tastes. Be sure the surgeon you choose shares similar thoughts on beauty. When comparing previous patient's results with your own body, look for similarities in body shape, facial structure, and age. All these factors relate directly to your own future procedure, so inspect the results carefully.
Ask Questions
If there is absolutely anything you have questions or concerns about, do not be afraid to bring them up to your plastic surgeon. In addition to the questions you may have be sure to ask the following:
Will the plastic surgeon perform the surgery from start to finish?
Who will be assisting, and what are their certifications?
How long will the procedure be?
What kinds of sedation will I be under, and for how long?
Can I see previous patient results for this procedure?
How long is recovery for this procedure?
Will I need any post-operative medicine?
What results can I expect?
How much will this procedure cost?
Remember: your body is your body, and plastic surgery results in many cases are permanent, your surgeon will let you know which outcomes are realistic for your body type and condition. Never commit to cosmetic surgery procedures you are uncomfortable with, and always voice your concerns about pre-operative conditions, operative conditions, and post-operative conditions.
Image Available: http://www2.marketwire.com/mw/frame_mw?attachid=2997251

Contact:
Dr. Antoine Hallak
www.hallakplasticsurgery.com
858-592-9200
Email Contact

Media:
www.internetmarketingguyz.com
Email Contact