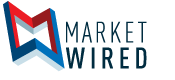 The Prosper Foundation Continues to Support Predictive Analytics Through Latest Grant to Columbia Business School
/EINPresswire.com/ -- WORTHINGTON, OH -- (Marketwired) -- 04/25/16 -- The Prosper Foundation has announced that the Columbia Business School - Center on Global Brand Leadership is the latest university to receive a grant of relevant consumer data and analytic tools to help prepare students for careers in a data-driven world. The Center on Global Brand Leadership "creates, gathers, and shares insights on how to build and manage strong brands."
The Center on Global Brand Leadership anticipates using the data for retail/media usage sector (student projects), M.S. in Marketing program (student theses), academic or practitioner oriented research efforts and reports. Through the grant program, both professors and students have access (via InsightCenter technology) to collective data sets including years of trended consumer data, data from the Federal Reserve and the Consumer Expenditure Survey from the Bureau of Labor Statistics. These insights are often used in journal articles, white papers, research briefs, reports, seminars and in the classroom. Examples of research that has been published can be found in these journals.
"The Prosper Foundation is happy to be working with the Center on Global Brand Leadership at Columbia Business School as more businesses start to look for graduates who have experience with predictive analytics," said Gary Drenik, co-founder, Prosper Foundation. "Our information also brings in the human emotion, giving students a unique analytic edge in the workforce."
The Center on Global Brand Leadership joins a growing list of prestigious schools that have applied for and been granted access to trusted and proven consumer insights and analytics:
Prosper Foundation Grants for 2016
Auburn University
Columbia Business School - Center on Global Brand Leadership
IE University (Spain)
Michigan State University
Northwestern University
Shanghai Institute of Commercial Development
Southern Methodist University
Texas Tech University
The Ohio State University

Fisher College of Business
Department of Consumer Sciences
Department of Eastern Asian Languages & Literatures

University of Arkansas
University of Notre Dame
University of South Carolina
University of Tennessee
University of Wisconsin
Western Michigan University


About The Prosper Foundation
The Prosper Foundation is a Not-for-Profit organization that supports entrepreneurship & innovation. It facilitates transdisciplinary collaboration using consumer insights as the common language. Founded in 1993 by Gary Drenik & Philip Rist, the Prosper Foundation provides information grants to leading academic institutions.
Contact:
Chrissy Wissinger
chrissy@goProsper.com
614-846-0146

Stacie Nelson
stacie@goProsper.com
614-846-0146