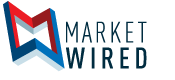 Ohio's MakerGear CEO Talks With President Obama and Chancellor Merkel About Additive Manufacturing
/EINPresswire.com/ -- HANNOVER, GERMANY -- (Marketwired) -- 04/25/16 -- Rick Pollack, Founder and CEO of MakerGear, had the unique opportunity to discuss additive manufacturing with two of the world's most influential leaders, President Obama and German Chancellor Angela Merkel. Ohio Lt. Gov. Mary Taylor invited Pollack to meet President Obama and Chancellor Merkel at the opening ceremonies of Hannover Messe, the world's foremost trade fair for industrial technology. The United States is the fair's Partner Country with Germany for the first time in Hannover Messe's history, which has attracted more than 390 businesses and organizations into the U.S. delegation.
A visit to the MakerGear booth (Hall 3, Stand F06, 30, 31 and 32) will provide viewers with a window into the world of applied 3D printing, including the M2, a high-quality, precision, reliable, open-source desktop 3D printer by MakerGear. M2 owners produced many of the exhibition items on display. Product packaging, dental models, prosthetic limbs made by high school students, a heart printed for pediatric research, architectural models, costumes and props are some of the items being exhibited.
"JobsOhio has done outstanding work supporting and retaining companies like MakerGear, and we are honored to be part of Hannover Messe," Pollack said. "To be able to share our story with President Obama and Chancellor Merkel is such a rare opportunity. President Obama has taken additive manufacturing seriously, and he sees the positive effect it is having on so many different industries."
"Thanks to our partners, such as JobsOhio and TeamNEO, we've created a diverse economy where advanced manufacturing companies like MakerGear can grow and excel," said Lt. Governor Mary Taylor. "MakerGear is leading the industry in additive manufacturing, and I'm glad they are able to showcase their successes here in Ohio to the rest of the world."
Hannover Messe typically hosts more than 200,000 attendees from more than 70 countries, including global investors, buyers, distributors, resellers and government officials. More information can be found on the Hannover Messe website.
About MakerGear
Founded in 2009 in Beachwood, Ohio, MakerGear focuses on providing quality products and support to its customers. MakerGear is sold in all 50 states and over 75 countries globally. Customers include thousands of organizations, ranging from Fortune 500 companies to small businesses, medical researchers, government agencies and educators.
More information on the company is available at www.makergear.com
Image Available: http://www2.marketwire.com/mw/frame_mw?attachid=2997226

Media Contact:
Paul Stupay
Email: paul@makergear.com
Cell: 216-225-7955