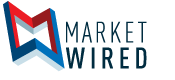 Rotella Gallery Presents: John Kosmopoulos
/EINPresswire.com/ -- NEW YORK, NY--(Marketwired - April 25, 2016) - The Rotella Gallery-Soho invites appreciators and collectors of Fine Art Photography to join us for the opening reception and exhibition of artist John Kosmopoulos.
Details on the John Kosmopoulos Exhibit
The Rotella Gallery will be hosting an opening reception for the photography of John Kosmopoulos on April 28th, 2016 from 6-8:00pm, with a meet and greet with the photographer John Kosmopoulos.
John Kosmopoulos' solo exhibit will run from April 28th - May 16th, 2016 and can be visited freely. The location of the exhibition and opening reception will be held at the Rotella Gallery, 468 West Broadway, New York, NY.
The exhibition is open to the public. To attend the opening reception, please RSVP by emailing rsvp.johnkosmopoulos@rotellagallery.com.
About John Kosmopoulos
"I am always fascinated by the promise of photography to fulfill something in me and to offer balance in my life. I have become lost and found in its pursuits."
-- John Kosmopoulos
John Kosmopoulos is a multiple international award-winning photographer who embodies a new school or philosophy of photography known as "eclectic aesthetic fine art" (EAFA). He specializes in both black and white and "muted color metallics" fine art photography. His work has been published and featured in several interviews, magazines, books, galleries and promotions.
Based in Toronto, Canada, John is always in search of an artistic enlightenment through the practice of an insightful imagination to fulfill his photographic vision as an artist. His signature images capture the complexity of beauty across multiple subjects and translate them back to the viewer with a felt aesthetic and visual sophistication that is symbolic, thematic and cinematic. His background as an author and educator in the behavior sciences has lead him to develop a psychology of photography that promotes a personal and parallel world of feeling that you are immersed in something that is intellectually and imaginatively beautiful in the creative process while embracing the paradox that reality is both essential and negotiable in fine art photography. He has written extensively on both theoretical and practical photography principles and concepts and conducts fine art long exposure photography workshops in his home city and around the world.
About The Rotella Gallery
In 2012, Robert Rotella opened the doors of the first Rotella Gallery at the Palazzo in Las Vegas, Nevada. With another Gallery in Soho, New York opening the following fall of 2013, Robert Rotella had a clear mission for what Rotella Gallery was going to represent. A photographer since youth, Rotella cultivated a passion for photography over a lifetime and craved to see it respected among the fine art community, he envisioned an art space strictly dedicated to the craft for photographers to share and sell their work. Rotella desired to showcase the artists he met in the field and, as a fellow photographer, to give them the freedom that other galleries did not necessarily provide. The gallery would focus on limited edition, collectible works and over the years has developed to manage most of the production and framing of each piece giving the artists creative liberties over their collections.
Image Available: http://www.marketwire.com/library/MwGo/2016/4/25/11G094912/Images/Kosmopoulos_Bio_5-c3b8acc36173bfeca3100a0608f549e5.jpg
Image Available: http://www.marketwire.com/library/MwGo/2016/4/25/11G094912/Images/JK_Kirkjufellsfoss-0a64c69a42b6bf82a69b13fbd1fdf5c4.jpg
Image Available: http://www.marketwire.com/library/MwGo/2016/4/25/11G094912/Images/JK_H-3a2f59bde84783dab70bd067cea86461.jpg
Image Available: http://www.marketwire.com/library/MwGo/2016/4/25/11G094912/Images/JK_evite_sRGB_600-79978cd948a6ae7891f247f910d06479.jpg
Contact
If you require further assistance please email or call the contacts below.

Michelle Sutterfield
Corporate Office
1600 124thAve. NE Suite B
Bellevue, WA 98005
Office: (425) 802-1634
Fax: (425) 491-5605
michelle@rotellagallery.com

SoHo Gallery:
468 West Broadway
New York, NY 10012
Office: (212) 260-1140
Fax: (212) 260-1125
inquiries@rotellagallery.com