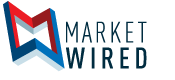 IAMAW: Rushing Bill C-10 is Just Plain Wrong
/EINPresswire.com/ -- TORONTO, ONTARIO -- (Marketwired) -- 04/20/16 -- "Canadians voted for change in the last election and we got change, our jobs are flying out of the country, what the hell is going on," said IAM Canadian General Vice President Dave Ritchie.
Ritchie was reacting to news that Liberal MPs have closed debate and are speeding up passage of Bill C-10, the amendments to the Air Canada Public Participation Act. The Commons transport Committee agreed to interrupt ongoing hearings on rail safety to report Bill C-10 by May 16. "What is this government afraid of and why are they talking about limiting hearings on this Bill to only four days," asked Ritchie. "This is a snow job, plain and simple and I'm disgusted with this action."
The amendments to the Act will free Air Canada from any obligation to conduct aircraft maintenance in Canada.
"Canadians want to work and we're talking about the viability of an entire sector of the Canadian economy and the good paying jobs it provides now and in the future," explained Ritchie. "We want our time in front of the committee and four days just doesn't cut it, too much is at stake. Rushing this Bill is just plain wrong."
Contacts:
Dave Ritchie
IAM Canadian General Vice President
416-386-1789 Ext #6323

Bill Trbovich
IAM Director of Communications
416-386-1789 Ext #6331/416-735-9765