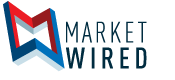 DCCA Awarded Modernization Contract by the U.S. Air Force
Company to Update Main Mission Communications System to an IPv6 Network
/EINPresswire.com/ -- ELLICOTT CITY, MD -- (Marketwired) -- 04/20/16 -- Data Computer Corporation of America (DCCA), a veteran-owned information technology services company, announced today it was awarded a contract by the U.S. Air Force to help modernize its main communications system. As part of the agreement, DCCA will upgrade the system to an Internet Protocol v6 (IPv6) network as part of the Western Range Modernization Network initiative.
"This program will help transition the U.S. Air Force's communications network to a more modern platform," said DCCA Chief Executive Officer, David W. Bower. "This is a significant win for our company as we continue to support major initiatives across the Department of Defense."
The Western Range Modernization Network program seeks to transition the launch and test range system's communication subsystem to an IPv6 format from the current asynchronous transfer mode network. DCCA will provide these services at four military facilities to include Vandenberg Air Force Base, California; Pillar Point Air Force Station, California; Point Mugu, California; and Santa Ynez Peak, California. As a result, the company is opening an office to enhance its presence in the area. The new office, located Santa Maria, CA, will offer more efficient and effective service to the Air Force customer.
"DCCA is making an investment to ensure the successful completion of this important project," added Bower. "We look forward to beginning the modernization effort in support of the Air Force."
About DCCA
DCCA is a Veteran-Owned Small Business (VOSB) based out of Ellicott City, MD, that provides a wide-range of technology support, including systems development, cyber security, cloud computing, data analytics, and testing services to various Health, Defense, and Federal Agencies. Rated CMMI Level 3 for performing to standards required by the Carnegie Mellon Institute, DCCA provides disciplined, defined, and institutionalized approaches to technology development and maintenance. In addition to its CMMI rating, DCCA has also achieved ISO-9001, ISO-27001 and ISO-20000. As a successful information technology services provider, DCCA works collaboratively with its customers to ensure performance quality, schedule adherence, and cost control and avoidance. More information is available about DCCA at www.dcca.com.
Media Contact:
A.J. Guenther
ConnellyWorks, Inc.
aj@connellyworks.com
571-323-2585 ext. 2130