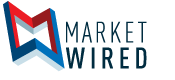 Improving Safety and Air Quality Through Reduction of Fugitive VOC Emissions in Cleanrooms
Foamtec to Introduce VOC-Free Cleanroom Wipes to Environmental, Safety & Health Professionals at the SESHA 38th Annual International High Technology ESH Symposium and Exhibition on May 5, 2016, Scottsdale Resort and Conference Center, Scottsdale, Arizona
/EINPresswire.com/ -- OCEANSIDE, CA--(Marketwired - April 20, 2016) -
What is a MiraWIPE ® and why will it be of interest to environmental, safety, & health professionals?
Are isopropanol-free wipes feasible in improving cleaning efficacy while reducing VOC emissions?
Hundreds of environmental, safety and health (ESH) professionals will gather this May in Scottsdale, Arizona to discuss emerging practices and technologies to improve environmental, safety and health performance in high technology industries at the SESHA 38th Annual International High Technology ESH Symposium and Exhibition.
"The semiconductor industry has been looking for breakthrough technology in a suitable, non-VOC solvent wiper as an alternative to isopropanol-saturated wipes to perform preventive maintenance tasks. Polyester wipers, due to the fabric design, have handcuffed engineers into believing the use of flammable VOC solvent wipes is the only solution available, putting fab safety at risk while exhausting VOC emission limits," said Vice President of Microelectronics for Foamtec International, Armand Barrios.
Foamtec will introduce its VOC-free microfiber cleanroom wipe for cleaning critical surfaces... MiraWIPE® to ESH professionals at SESHA 2016. MiraWIPE® engineering construction enables engineers to meet advanced process parameters using only Deionized Water, eliminating the use of flammable VOC solvent saturated wipes, resulting in reduction of fugitive VOC emissions and improve fab safety, while demonstrating superior ability to remove sub-micron contaminants from critical surfaces.
"Wafer fabs are struggling to meet advanced process parameters dictated by scaling geometries, while trying to minimize VOC levels. MiraWIPE® has proven to help engineers accomplish both objectives," said Mr. Barrios.
Mr. Steven Shiau, VP UMCi, Singapore states, "We are thankful to Foamtec MiraWIPE® which has played a critical role in helping UMC achieve this milestone of becoming a VOC Free manufacturing facility in 2016. We believe taking this proactive approach to improving product quality, worker safety, & reducing chemical and environmental wastes is a necessary step for leading manufactures competing in the global market."
Information on the SESHA Symposium may be found at www.sesha.org or by contacting SESHA Headquarters at 703.790.1745, sesha@burkinc.com.
About Foamtec
Foamtec's mission is to enable contamination control professionals to improve particle control in cleanrooms by solving surface contamination challenges. The Wilshire Contamination Control Division of Foamtec International supplies clean room mops, foam swabs, microfiber swabs, foam wipers, microfiber wipers, UltraSOLV® ScrubPADS to address cleanroom cleaning and the critical cleaning of process equipment. For more information, please visit www.foamtecintlwcc.com.
About SESHA
SESHA was formed in 1978. SESHA is truly a unique organization dedicated to the prevention of workplace injuries and accidents through the sharing of safety and health information and the promotion of technological advances in high technology, safety and health. Since its founding, SESHA has established itself as the premier international organization promoting the effective communication of safety, health and environmental information to the electronics and related high technology industries.
Image Available: http://www.marketwire.com/library/MwGo/2016/4/19/11G094045/Images/Image_1-ebc3807224feb75cb845b9e4888a7cf1.jpg
Image Available: http://www.marketwire.com/library/MwGo/2016/4/19/11G094045/Images/Think_Green_Cleaning_-_VOC_Free_Environment-fd21d87e535584d4ab885560d6097d67.jpg
Image Available: http://www.marketwire.com/library/MwGo/2016/4/19/11G094045/Images/MiraWIPE_-_Eliminate_the_Risk_of_Fiber_Excursions-46fe288c5cd1b313ab14d5156865923b.JPG
Image Available: http://www.marketwire.com/library/MwGo/2016/4/19/11G094045/Images/VOC-d738b0e40ed0972290194ec28785688f.jpg
Image Available: http://www.marketwire.com/library/MwGo/2016/4/19/11G094045/Images/SESHA_Advertisement-a5ccaddc152392d6864c74975ec8ad7c.jpg
Armand Barrios
VP Microelectronics
760.599.7160 or 480.650.0565
contact@foamtecintlwcc.com
www.foamtecintlwcc.com