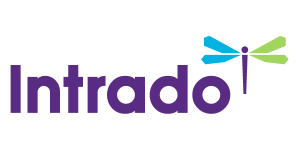 House of Sillage Releases New Limited Edition Passion de L'Amour Fragrance
/EIN News/ -- NEWPORT BEACH, Calif., April 19, 2016 (GLOBE NEWSWIRE) -- House of Sillage, a leading Haute Parfumerie, has released its Limited Edition Passion de L'Amour fragrance. This fragrance is an exclusive, limited edition product, where only 1,000 of these magnificently designed caps have been produced worldwide.

Limited Edition Passion de l'Amour
A photo accompanying this announcement is available at http://www.globenewswire.com/NewsRoom/AttachmentNg/00fec452-916c-469a-b1f5-e06d23a939d4
Passion de L'Amour was inspired by a moment of sheer bliss on a hot tropical night in the SouthPacific. Breezes of vanilla and caramel entice while hints of oud carry you to far off exotic locales. Sumptuous adventure awaits. This alluring parfum comes in the classic House of Sillage ombre lacquered glass bottle to add to the luxurious experience that is the hallmark of House of Sillage.
This breathtaking cap is plated in 18 karat gold, with hand-set inlay of the highest quality cut, custom colored Swarovski crystals. The stunning, delicately placed flower is hand carved and set in genuine Mother of Pearl, with an Asher-cut Swarovski stone placed in its center to embody true opulence. The playful gecko on the cap of this luxurious fragrance is covered in over 100 hand-set crystals, and its spirited eyes are carefully placed with inverted crystals to give it a brighter, more lively look. Every piece of this coveted design was carefully designed by the most skilled atelier jewelers to convey the utmost magnificence of the highest quality luxury.
To see and experience House of Sillage's exceptional fragrances, magnificent bottles and unique packaging, call 1.949.200.9265 or email: info@houseofsillage.com or visit www.houseofsillage.com for a point of sale near you.
House of Sillage is a luxury haute parfumerie company based in California, which creates extraordinary fragrances rivaled only by their breathtaking and coveted bottle-art designs. The products are produced in France by a team of professional noses, artists and designers. Under the expert guidance of founder Nicole Mather, House of Sillage is dedicated to maintaining and surpassing the true definitions of Luxury and Perfume. The company currently distributes product in over 35 countries with plans to expand sales throughout select markets worldwide in the near future.
660 Newport Center Drive Suite 660
Newport Beach, CA 92660 USA
Telephone +1.949.200.9265
Fax +1.949.258.5267
www.houseofsillage.com